1D meets Flappy Bird with Magic Carpet iOS game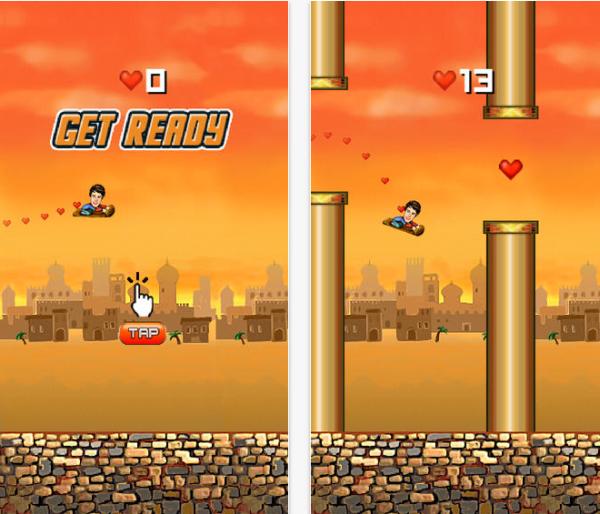 There are a growing number of celebrities that are endorsing various mobile applications to further engage with the millions of fans, and the teenage pop sensations One Direction are certainly doing this lately. Today we have news of 1D as the band meets Flappy Bird with the Magic Carpet iOS game.
We have already seen the Harry Dive game along with a quiz app about the band One Direction, but now fans around the world can enjoy the Magic Carpet 1D Edition game for iOS devices. Users can take control of Harry, Liam, Louis, Niall, and Zayn as they fly along on magic carpets.
The game uses similar gameplay physics as the popular Flappy Bird title as they try and fly for as long as possible while collecting as many hearts as they can. This game has been promised not to be as frustratingly hard as Flappy Bird though.
It has the option of fans around the world competing against each other thanks to Game Center Leaderboards integration, while the title features some great graphics. Magic Carpet 1.0 is free and available worldwide exclusively via the App Store for owners of the iPhone, iPad, and iPod Touch running iOS 7 or later.