Galaxy Note 3 AT&T GPS problems pre-Android 4.4 update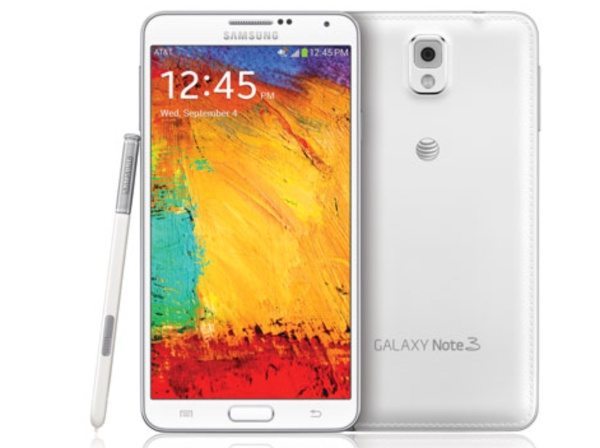 Owners of the Samsung Galaxy Note 3 on one US carrier are likely to be interested by some news today. It's reported that some users are finding the Galaxy Note 3 AT&T variant is suffering from GPS problems prior to the Android 4.4 update. Hopefully this will be solved by the time 4.4 KitKat arrives for the phone on this carrier.
Some users of the AT&T Galaxy Note 3 appear to be quite frustrated by an issue that involves difficulties keeping a GPS signal, and are reporting this on AT&T's official support forums as well as XDA forums. The problems concern frequent cut-outs with the signal, perhaps from faulty GPS radios.
The issue has also been confirmed by Android Police, with one team member reporting that the GPS drops on his AT&T Note 3 when it does not with other smartphones used, such as the Galaxy S4 on the same carrier. Another problem reported regards when the charger is plugged in or unplugged and the GPS dies, while another user suggests the problem lies when switching between HSPA and LTE or cell towers.
Some who have noted the current problems have reported that wiping the handset can help rectify the issue, as can disabling non-standard apps using location services. This concern hasn't been noted as far as we know, for other versions or carrier variants of the Galaxy Note 3, and so it does appear to be an AT&T-related problem.
It's also reported that some of those affected by the issue have contacted AT&T, but they have been informed by customer support that they are unaware of any problem. However, on AT&T's official Twitter account the problem appears to have been acknowledged. In response to a tweet asking when this GPS problem affecting the Note 3 would be fixed, an AT&T employee responded by saying that the carrier is working on a solution, and that a software update will provide a fix soon.
Meanwhile the Android 4.4 update is continuing to roll out and we recently reported its arrival for the Sprint variant of the Galaxy Note 3. We have also previously informed that the AT&T 4.4 firmware update for the phone has been leaked, indicating an official update rollout soon. Therefore it could be that AT&T is intent on fixing this current issue before pushing out the OTA KitKat update.
We'll be keeping a close eye on this and will keep readers informed, but in the meantime we'd really like to hear from any AT&T owners of the Samsung Galaxy Note 3. Have you noticed this GPS problem with your handset, and if so, are you hoping for a fix very soon? Do please drop us a comment using the box below.