iPad Air 2 possibly spotted in the wild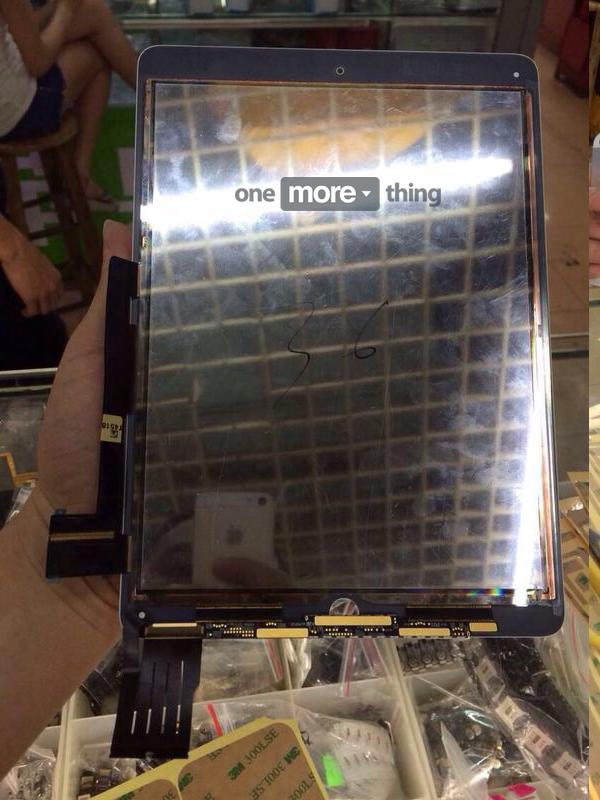 There is a good chance that Apple will be updating at least one of its iPad models this year and ahead of any official launch the rumour mill has been stepping up. Today we have an image for you that is possibly the iPad Air 2 spotted in the wild.
We recently heard a reliable source talking about the specifications of the iPad Air 2, and the image that you can see on this page is supposedly of the device. The screen that you can see is supposedly manufactured as a single unit with the LCD display and glass covering it coming as one unit.
There has been talk in the past that the iPad Air 2 will use different display technology, but this configuration is similar to what Apple has used for its iPhone recently. This was first seen on the iPhone 4 and allows for the overall dimensions of the device to be slimmed down.
It also seems that the display has a new connector with the device rumoured to be getting Touch ID once it is released, but of course there is no way of knowing if this component is genuine.
Will you be looking to purchase a new iPad this year?
Source: One More Thing via Ubergizmo.