iPhone 6 phablet design render looks authentic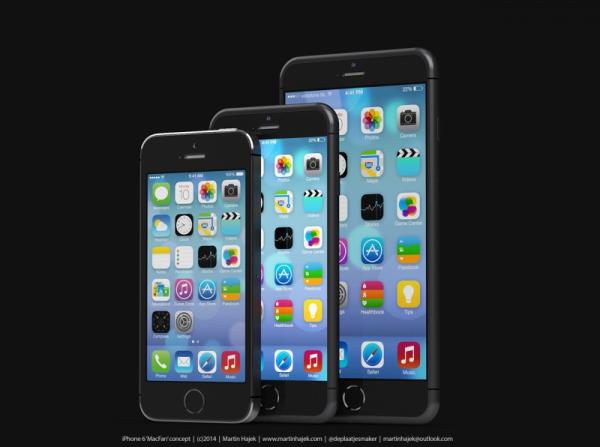 The Apple iPhone rumour mill has been racing along at break neck speed in the last few weeks that has featured lots of talk of two different screen sizes incoming, and now an iPhone 6 phablet design render looks authentic.
Last month some leaked schematic drawings appeared that came before an iPhone 6 case emerged that fitted in which these drawings. Now designer Martin Hajek has teamed up with Nowhereelse.fr to create some new iPhone 6 renders that look pretty realistic.
The renders include the image that you can see on this page that sees a 4.7-inch iPhone 6 pictured alongside a 5.5-inch model, and the 4-inch iPhone 5S. There has been talk that the larger iPhone 6 model will be released later due to some issues with production, but until we hear something official from Apple we won't know how large the new iPhone 6 will be.
We have seen many iPhone 6 concept designs recently which also includes another one by Martin Hajek.
Source: MacRumors.