iOS 7.1.1 update release contains changes and fixes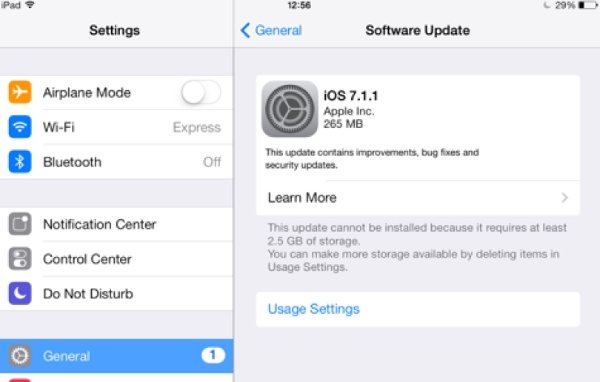 Regular Phones Review readers may remember that last week we informed about an iOS 7.1.1 update that was in the pipeline and was thought to contain fixes for some of the problems that arrived with iOS 7.1. It turns out we didn't have too long to wait as Apple has just released iOS 7.1.1 for iOS devices with changes and some fixes.
This is in the form of an OTA (over-the-air) update bringing iOS 7.1.1 Build 11D201, and it's available for the iPhone 4 and later, iPad 2 and later and the iPod touch 5th generation. Apple states that the update contains "improvements, bug fixes and security updates." Changes include Touch ID recognition improvements, a fix for a Bluetooth Keyboard issue when used with VoiceOver enabled, and a keyboard responsiveness bug fix.
Hopefully this update will solve many of the glitches and issues that some iOS device users are still encountering. However, there's no mention of anything to improve battery life, and that was one of the things we found that many readers were having problems with. If you don't receive notification about the update you can check by heading to Settings followed by Software Update.
Once you've updated to iOS 7.1.1 we'd be interested to hear from readers. If you were having any problems before, has the update fixed the issues? Maybe you've noticed changes not detailed here? Let us know with your comments.
Source: 9to5Mac