Samsung Galaxy Note 4 tease as it shows in listing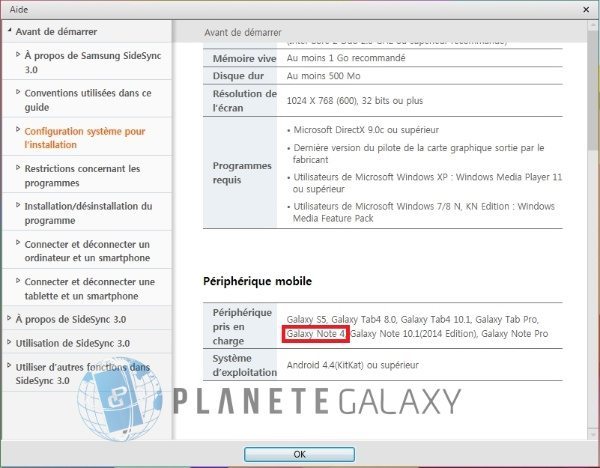 There is plenty of interest in the Samsung Galaxy Note 4 phablet that is expected to release in Q3 this year, and we've already seen plenty of speculation and rumors about the device. As if to wipe away any doubts of its existence Samsung now appears to have confirmed the device, as the Galaxy Note 4 has shown up in a listing.
Our recent news on the Note 4 has included some design hints from a Samsung patent and a concept render of the smartphone, and some readers may already know that Samsung's SideSync software has recently been updated to be compatible with all Windows computers. Now the documentation for SideSync hardware compatibility has listed the Galaxy Note 4 along with other devices.
It would be easy to imagine that including the Galaxy Note 4 at this early stage is likely to be a slip-up on Samsung's part, but in fact this is open to question. Especially bearing in mind that the new Galaxy Tab 4 lineup was confirmed in a similar 'mistake' some months before the tablets were officially announced.
Another thing to consider is the possibility that the Note 4 could be launched sooner than anticipated, although we think that's unlikely. Do you think Samsung inadvertently included the Galaxy Note 4 name in the SideSync compatibility list, or are you more inclined to believe this is one of the first teasers that we will see over the coming months to whet our appetites for the device?
Source: PlaneteGalaxy
Via: SamMobile