OnePlus One vs Nexus 5 speed test, blazingly fast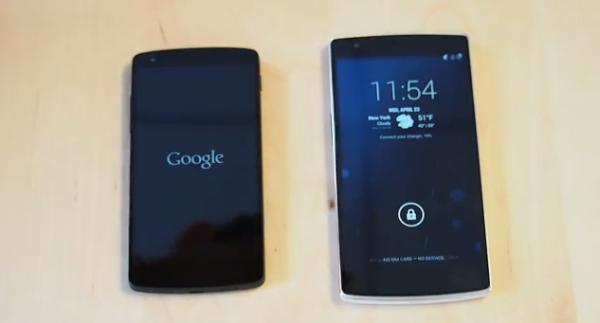 The smartphone market is about to get shaken up with the arrival of a new handset that has been labelled as the flagship killer. We now have a OnePlus One vs. Nexus 5 speed test video that provides some blazingly fast results.
There has been a lot of interest in the OnePlus One smartphone and we have already seen a video comparing the device against the Galaxy Note 3, and there have also been specs comparisons with the HTC One M8 and Galaxy S5.
The video we have for you today though highlights the speed of the handset as it is pitted against the Nexus 5, which has the Android OS in its purest form without any added manufacturer bloatware.
On the OnePlus One though we have the custom built firmware that promises to provide a smooth and powerful experience. We won't spoil the results for you but the YouTube video we have embedded below is comparing boot up speeds between the handsets, with some amazing results.
Will you be considering the OnePlus One?