Samsung Galaxy K Zoom vs Galaxy S5, benefits of each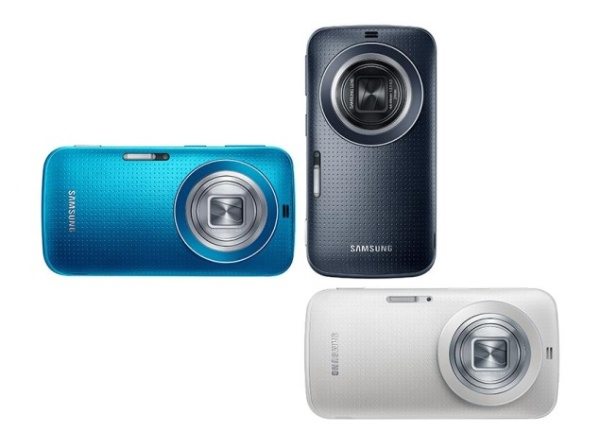 We've been bringing readers news on the anticipated camera-centric version of the Samsung Galaxy S5, which until recently was thought to be named the Galaxy S5 Zoom. The device was formally unveiled yesterday and its official title is the Galaxy K Zoom. Today we have a video to show readers that looks at the Samsung Galaxy K Zoom vs. Galaxy S5.
Previously we've given readers info on how the Galaxy K Zoom differs to last year's Galaxy S4 Zoom, and also some initial pricing news. Now it's time to consider the K Zoom against its current relative, the Galaxy S5. The YouTube video that you can view below this story comes from TotalTech War and concentrates on showing the stronger factors of each handset.
It begins by listing the advantages of the K Zoom (pictured below) over the S5 and just a few of these are the 20.7-megapixel rear camera, 10x optical zoom, and optical image stabilization. As you might expect, most of the benefits of the K Zoom are camera-related. The comparison goes on to show the benefits of the Galaxy S5 over the K Zoom, with inclusions such as being thinner and lighter, a fingerprint sensor and larger battery.
Many more aspects are shown for both on the video comparison so be sure to check it out below for the full story. Do you think you might purchase the Samsung Galaxy K Zoom, or are you more likely to stick with the Galaxy S5?