Nokia Lumia 630 listing could deter some buyers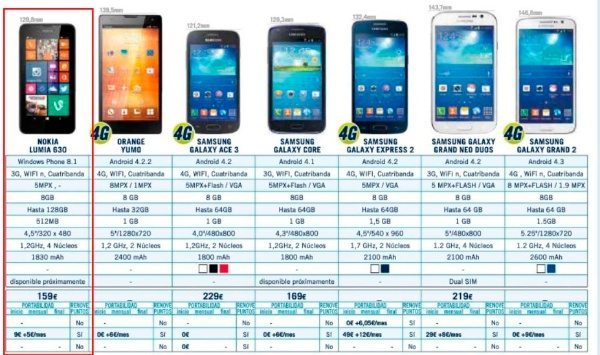 The Nokia Lumia 630 was recently officially announced and is set to release at this month. The Lumia 630 will be running the new Windows Phone 8.1 operating system and it's an affordable smartphone heading to various regions worldwide. Now the Lumia 630 has shown up on a retailer website with a listing that could deter some buyers as it has a discrepancy.
Recently we've seen an unboxing of the phone as well as some European pricing for the Lumia 630 from a German website. Now the Lumia 630 has shown up on Phonehouse, a European site with connections to Carphone Warehouse. However, in the Phonehouse catalogue for Spain the Lumia 630 is listed as coming soon and having a display resolution of 480 x 320 when in fact the actual resolution for the phone is a more respectable 854 x 480.
You can see the error in the listing at the source link below, although hopefully a change will soon be made to rectify this, or it could turn some potential buyers away from making a purchase. Are you thinking of buying the Nokia Lumia 630?
Source: Phonehouse.es
Via: WMPoweruser