iPhone 6 now seen alongside HTC One M8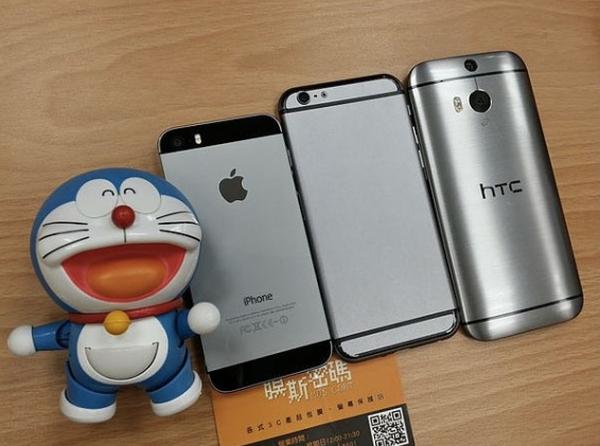 Just like any year since 2007 the next smartphone device from Apple is being heavily speculated about and while we have not seen a device left in a bar yet, there have been a number of images that are claimed to be of the device. Now the iPhone 6 is possibly seen alongside the HTC One M8.
We have already seen so called iPhone 6 dummy units pictured alongside the iPhone 5S as well as the Galaxy S5, but today a number of images have appeared that show the device next to the HTC One M8 as well.
This iPhone 6 has the 4.7-inch display that has long been rumoured and has recently been pegged for an August launch ahead of a larger model coming in September. Of course with all these images and rumours a pinch of salt is needed until something is seen officially.
Do you think this is real?
Source: TechRadar.