LG G3 Landscape UX makes brief appearance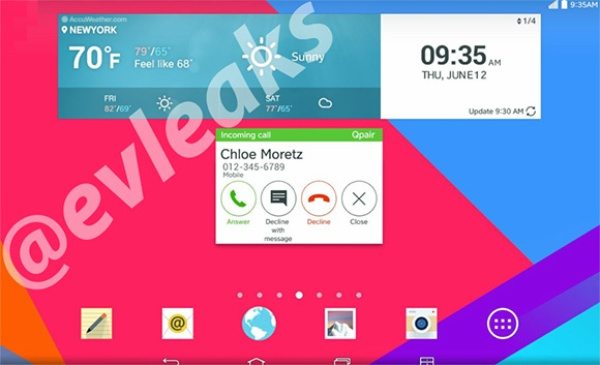 Many smartphone buyers are waiting for the release of the LG G3, which is expected to launch later this month. There have been plenty of leaks and teasers about this upcoming handset already, and now the LG G3 Landscape UX has made a brief appearance.
Just in the last couple of days we've seen a press image of the LG G3 as well as a spot of the phone being used in the wild. Now prolific and reliable tipster @evleaks has posted a screenshot of the user interface that has been designed for the LG G3, known as Landscape UX.
This UI comes into play the phone is positioned in landscape mode, but we should point out that if you hit the @evleaks source below our story, the screenshot looks as though it has been pulled already. We wouldn't be surprised if LG has had a quiet word, hence the disappearing image, although of course once something hits the web it's difficult to put back in the box.
The screenshot shows the interface with a cleaner, flatter look than previously, tying in with the latest Optimus UI feel, and it also shows a fourth software button at the bottom. No doubt we'll be hearing and seeing more leaks before the phone is officially announced, and we'll be sure to keep you informed.
Source: @evleaks Twitter (removed)
Via: GSMArena