Samsung Galaxy S6 vision has optimistic specs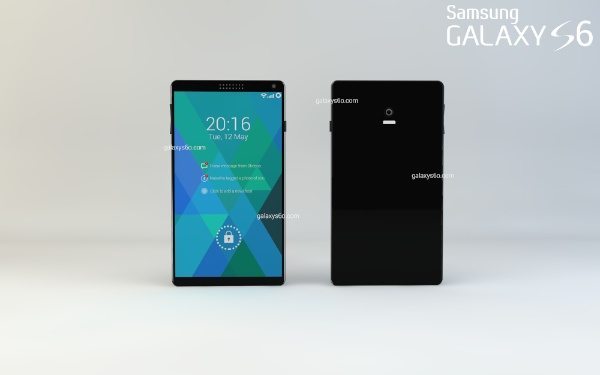 It may seem like jumping the gun to be considering the Samsung Galaxy S6 as the Galaxy S5 has only just arrived, but attention is already turning to the next flagship device. While there hasn't been much yet in the way of leaks there have been plenty of design renders of the phone to tantalize us. Today we have a new Samsung Galaxy S6 vision that has optimistic specs.
You can see a couple of the most recent concepts of the S6 that we've shared, here and here. We always enjoy seeing these smartphone ideas as they can give us a taste of what could possibly turn up. The Galaxy S6 shown in the images here also comes with a set of specs, although you might think that some of them are a bit too hopeful for next year's Galaxy flagship.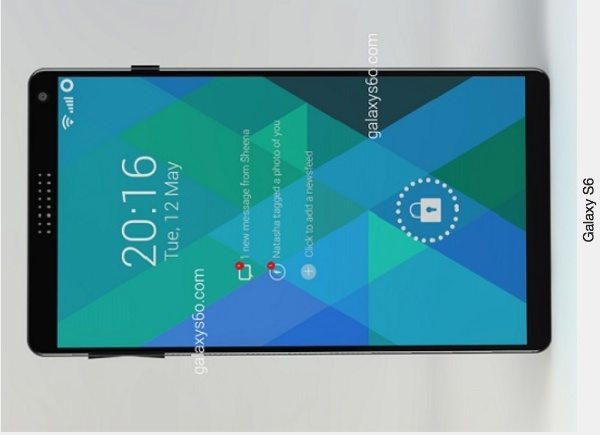 These include a Samsung Exynos 800 hexa-core processor, a 4K edge-to-edge flexible display, 20-megapixel rear camera and 7 or 8-megapixel front-facing unit. This creation has a 4000 mAh battery, and there's also the newest version of Android, with suggested names being Android 5.0 Lollypop or 6.0 Milkshake.
This is a slab design that weighs just 115g and it's also waterproof up to 100 meters. It would be interesting to hear your views on this. Would you like the Samsung Galaxy S6 to look similar to this? How realistic are the specs given here, and what's on your own wish list for the phone? Let us know with your comments.
Source: galaxys6o.com
Via: Concept Phones