LG G3 fully detailed in advertising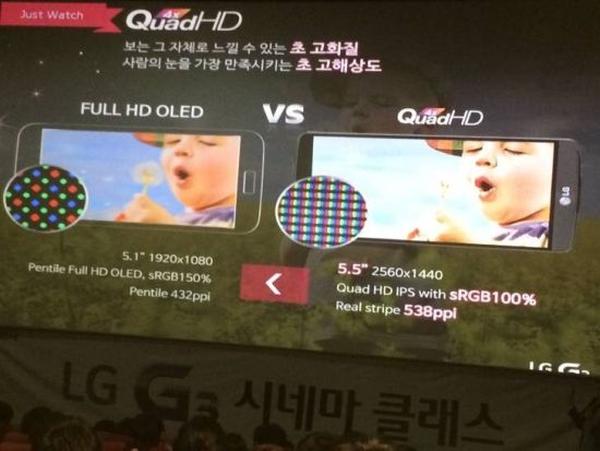 The worse kept secret recently in the smartphone world is the next big handset release from LG, and now the LG G3 has been fully detailed in some leaked advertising material.
Earlier today we heard how the US version of the LG G3 had stopped by the FCC, which followed information on the dimensions of the handset compared against the competition size wise, now as you can see from the image on this page some advertising material has emerged for the smartphone.
There are a number of images that include the one that is on this page that is seemingly comparing the LG G3 display specs against the Galaxy S5. While the image doesn't include a Galaxy S5 the screen size and resolution matches the device.
Other information provided includes 32GB of internal storage with 3GB of RAM, quad core Snapdragon 801 processor, 3,000 mAh battery, and dimensions of 146.3mm x 74.6mm x 8.9mm. Check out the source link below to see more of the images.
Based on what we now know will you be getting the LG G3?
Source: G4Games.