Nokia X2 could be dual boot handset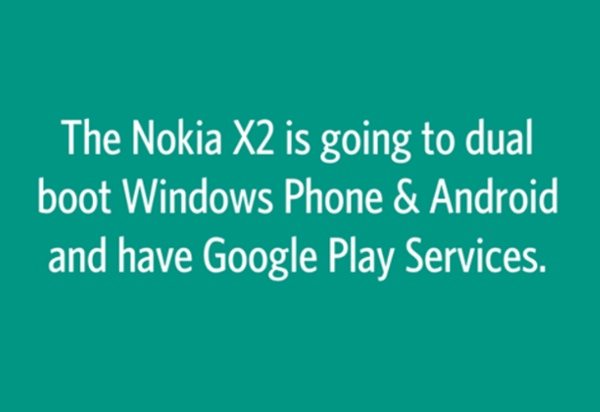 The Nokia X was a departure from the company's usual offerings as it was Android-based rather than for the Windows Phone platform. It has been a very popular smartphone since its release earlier in the year, and over the last few weeks we've seen rumors of a new device in the Nokia X line, this time dubbed the Nokia X2. Now there is speculation that the Nokia X2 could be a dual boot handset.
Earlier this month we heard some initial details about the next-generation Nokia X and following this some specs from a benchmark spot. Now some new information implies that the Nokia X2 will have dual booting for Android and Windows Phone.
In another interesting snippet, one thing that the Nokia X doesn't offer is the Google Play Store and this is something that is missed by Android users. However, the same source also states that this will be coming to the Nokia X2, rather than the special variety of Android that has been used so far. This seems a bit unlikely to us but for now it's a case of wait and see.
We should point out that the source isn't the most credible we've seen, so take all of the above with a large pinch of salt. Nevertheless it certainly throws up some intriguing possibilities for the Nokia X2, and the idea of dual booting with Windows Phone seems plausible given that Microsoft is now at the helm.
It's also worth noting that a Nokia X2 feature phone was launched a few years back, so the new phone might not have that same name when it is finally launched. What would you like to see for the Nokia X2 smartphone?
Source: Secret
Via: WMPowerUser