Samsung Galaxy Tab S seen again ahead of launch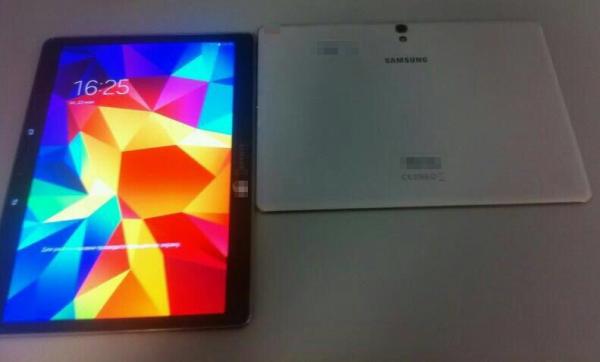 It was back in 2011 with the Galaxy Tab 7.7 that Samsung provided the mobile market with an AMOLED tablet device, but it seems as if a new range of products are in the pipeline for 2014. Now the Samsung Galaxy Tab S has possibly been seen again ahead of an official launch.
It was back in March that rumours of such a device for this year emerged which was followed by some rumoured specifications, and earlier this month we got to see the rear of the device. Now though a new image has emerged that shows the AMOLED display of the Galaxy Tab S.
The 10.5-inch device is pictured and shows how the device will be different in terms of colour reproduction of the various LCD display Samsung tablets already available.
This new range of tablets are rumoured to feature 2560 x 1600 resolution displays powered by Octa core processors, and will even feature the fingerprint scanner that is found on the Galaxy S5 on the home button, and could be unveiled on June 12th.
Do you fancy a Samsung tablet with an AMOLED display?
Source: SamMobile.