Samsung Galaxy Tab S seen before release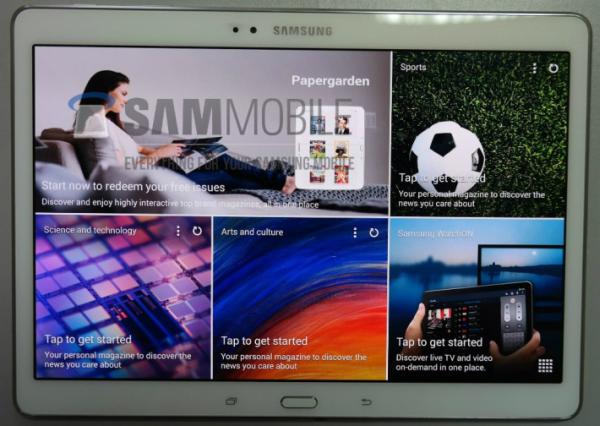 It was back in March that we first started hearing rumours that Samsung were working on a new line of tablet PCs that would feature an AMOLED display, and now the Samsung Galaxy Tab S is seen for real ahead of a release.
After the first rumours appeared we got to hear about some possible specifications about the upcoming series of tablets, and more recently we got some new details about the line of devices. Now the image that you can see on this page is of the Samsung Galaxy Tab S 10.5.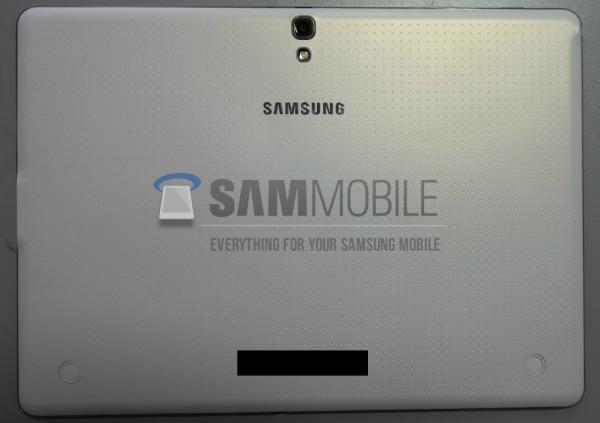 The device reminds you of the TabPRO 10.1 that uses a LCD display and on the back of the device is the same dimpled finish that has been used on the Galaxy S5. Also on the rear there is what looks like a couple of connectors that seems to suggest that some kind of smart cover could be made available.
It is not known when the Samsung Galaxy Tab S range will be announced officially but there will be many looking forward to the tablet PC with its 2560 x 1600 resolution AMOLED display.
Will you be considering a new Samsung tablet this year?
Source: SamMobile.