Samsung Galaxy Note 5 design gets ahead of time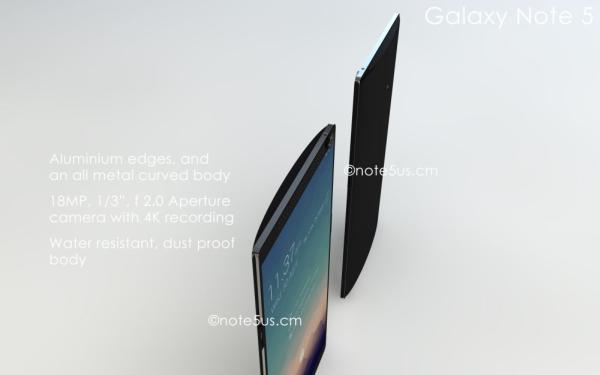 We have already seen design ideas for handsets that won't become available until sometime next year, but the Samsung Galaxy Note 5 design we have for you today is getting ahead of its time before this year's model has even been announced.
The Samsung Galaxy Note 4 is expected to become available around September and has been promised an all new design by the company, but before then we have a Galaxy Note 5 concept phone.
This design has a 5.9-inch Super AMOLED display at a 4K resolution and over 600ppi, which has an Octa core 64-bit processor clocked at 2.9GHz and paired with 4GB of RAM. Storage comes in 16GB, 32GB, and 64GB options housed inside an aluminium body which has a slight curve to it.
Other specs include both a fingerprint scanner and a retina scanner, while on the back is an 18MP camera with a 1/3 sensor with 4K video capture, and this is paired with a 5MP wide angle front facer. You may also like the Samsung Galaxy S6 design we had for you this morning.
Do you like this design?
Source: note5us via Concept Phones.