iPhone 6 and 6S visions with new iPod touch
With excitement beginning to ramp up for the iPhone 6 it's always interesting to look at design ideas as tantalizers for what might be offered. Today we have iPhone 6 and iPhone 6S visions to show you, as well as a new iPod touch. We'd like to know what you think of these creations?
The iPhone 6 is rumored to be coming in both 4.7 and 5.5-inch sizes and recently there was news that the battery issue that could have delayed the phablet version has been resolved. These latest concept renders were designed by Javier and he has dubbed the smaller version the iPhone 6 with the larger variety the iPhone 6S.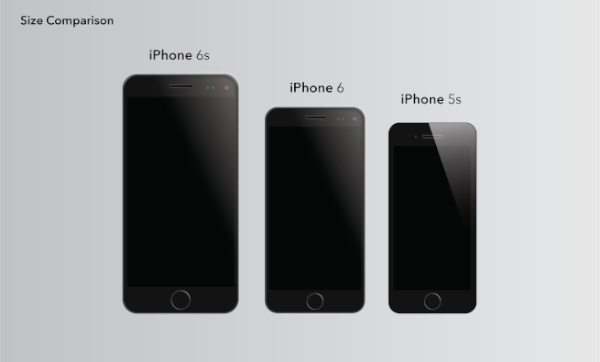 The design of the handset looks pretty sleek, and suggested specs for the iPhone 6 are a 4.7-inch display with resolution of 1704 x 960, 2GB of RAM, and 16GB of internal storage, expandable via microSD to 64GB. It has a 12-megapixel rear camera, 2.5-megapixel front-facing and as you would expect, it runs iOS 8.
Some of these specs are more realistic than others. For example we'd be very surprised if expandable storage makes its way to the iPhone, although that's something that many people would like to see. Dimensions are 137mm x 68.4mm x 7.9mm, which rather oddly is slightly thicker than the current iPhone 5S, whereas we would have expected it to be slimmer.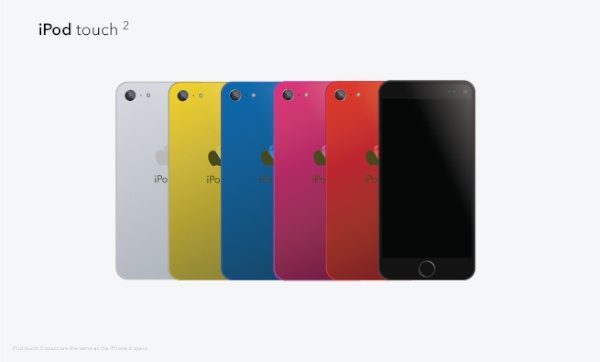 The iPhone 6S has exactly the same specs but the larger 5.5-inch display, and both of the phones come in black or white. Meanwhile the iPod touch 2 has the same specs once more, but comes in a variety of colors and is slimmer than the iPhone 6.
We'd really like to know what you think of these design ideas and you might like to compare them to another recent concept for the iPhone 6. Is this styling for the iPhone 6, 6S and next iPod touch something that you would like to see?
Source: Concept Phones