Huawei Ascend P7 review reveals open verdict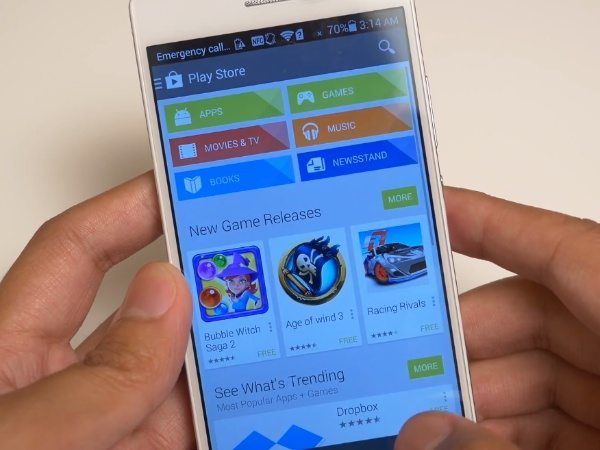 There are plenty of great smartphones around at the moment, and the Huawei Ascend P7 flagship successor to the Ascend P6 is another recent addition. There's a lot of anticipation for the P7, with a release arriving for various worldwide regions this month. Today we have a video to share that shows a Huawei Ascend P7 review with a somewhat open verdict.
We've recently seen a UK price for this phone and also a video showing a quick look at it against the Sony Xperia Z2, which you may be interested in. The Ascend P7 phone is extremely sleek to look at, being just 6.5mm thick or should we say thin. Under this story we've embedded a YouTube video review from Android Authority that will give you a good idea of just what the P7 has to offer.
The review first details the design and build of the handset and you'll see some good all-around looks at the hardware and plenty of positivity for the way it looks and feels.. The reviewer goes on to mention the display and in fact says that the phone "might be the one of the best handling phones of its size."
Details are also given on many aspects of the phone such as processor information and storage specs, software experience and performance, and battery life. There's also information on the camera set-up and capabilities (with sample images), features, customization, and pricing (below other current mainstream flagships).
At the end of the review the verdict on the Huawei P7 is rather inconclusive. The phone may not be as highly thought of as flagships from other major manufacturers but the reviewer found using the phone enjoyable with plenty to like about it. However, it was also felt that the Ascend P7 doesn't have anything in particular to distinguish it from the competition although it succeeds in many ways.
You can see much more on the Huawei Ascend P7 in our previous articles here, where you'll find details of specs, comparisons with other handsets and more. When you've checked out the video below we'd be really interested to hear your views. Does the Huawei Ascend P7 appeal to you?