Moto G 4G pre-orders and price for UK, available soon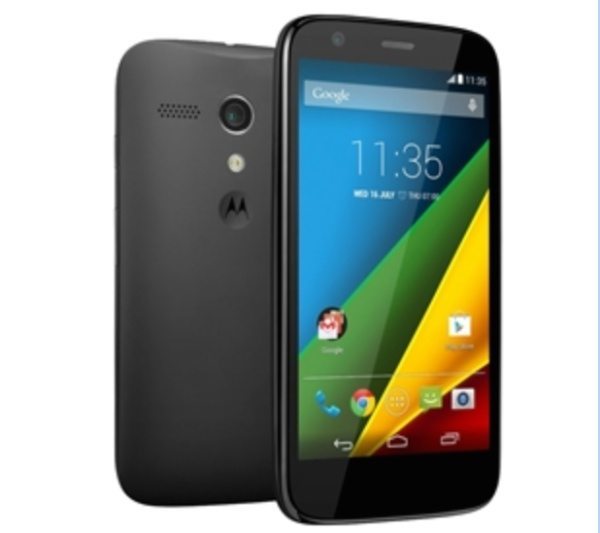 The Motorola Moto G has been a very popular affordable smartphone since its release late last year and back in April we heard leaks of an upcoming Moto G 4G LTE version. If you're in the UK and have been waiting for news on its release there, you're in luck. Motorola Moto G 4G pre-orders and price are now available for the UK and it's available imminently.
Earlier this month we told how the 4G Moto G had now released in the US, and so it's good to know that eager UK buyers will be able to get their hands on it very shortly. Several retailers are now taking pre-orders for the phone, although so far it only appears to be the 8GB version that's on offer.
For example online retailer Clove UK is selling the Moto G 4G for £159 (inc. VAT) SIM-free. Clove expects the first stocks to arrive tomorrow. Amazon has the Moto G 4G up for grabs at £159.99, with shipping due on June 30.
As you might expect, this price is more than for the non-LTE version but it's worth remembering that this version of the Moto G not only supports 4G but also has a microSD card slot. Phones 4u is selling the phone on various contract deals with EE or Vodafone, such as an £18.99 monthly plan on EE for 24 months, where the handset is free upfront.
The Moto G 4G is also offered by a couple more retailers. These include MobileFun where it's £159 and Play.com where it currently has a price tag of £165.87. The Moto G 4G is available in black or white colour options but Phones 4u has exclusivity of the white model until the end of July.
The 4G Moto G has specs that include a 1.2GHz Snapdragon 400 quad-core processor, a 4.5-inch IPS LCD display with resolution of 1280 x 720 and 326 ppi, and 1GB of RAM. It also has a 5-megapixel rear camera, 1.3-megapixel front-facing camera, and 2070 mAh battery, and it runs the Android KitKat operating system.
These prices are correct at the time of publishing but some have been fluctuating. Do you already have your mind set on buying the Motorola Moto G 4G?
Via: GSMArena