BlackBerry Z3 initial video look with specs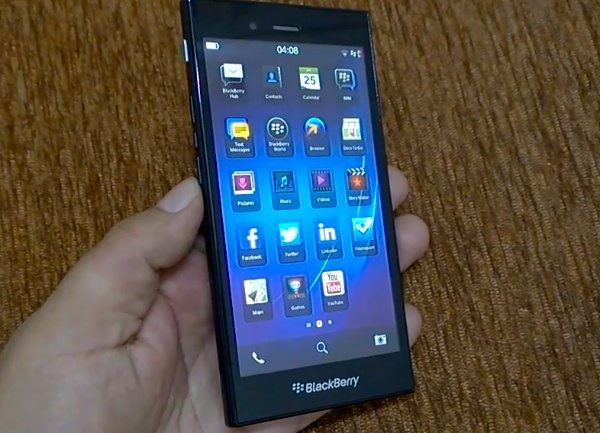 The budget BlackBerry Z3 was announced in February but took a few months to release, arriving first in Indonesia. Last week we then told how the Z3 was about to launch for India and gave further details of the phone. There are likely to be many people interested in this new handset and so now we are sharing a BlackBerry Z3 initial video look that will give you more of an idea about this phone.
The Z3 has now been officially launched for India at a price of Rs. 15,990, somewhat more than we anticipated. It will be widely available on sale from July 2nd, and from today if you want to pre-order one you can do so through BlackBerry stores, Flipkart or the MobileStore.
Below our article today you can see a YouTube video from 91mobiles that shows the Z3, a phone collaboration between BlackBerry and Foxconn. The video details the design and build quality of the BlackBerry Z3 with the design said to be "a little blocky."
It goes on to run through some of the specs of the phone and gives a hardware tour of the phone offering looks at the device from all angles. There's also a look at the user interface and how to access the BlackBerry Hub, and this is a good introductory overview of the Z3.
BlackBerry Z3 specs include a 1.2GHz Snapdragon 400 dual-core processor, Adreno 305 GPU, 5-inch display with 960 x 540 resolution, 1.5GB of RAM, and 8GB of internal storage, expandable via microSD to 32GB. It has a 5-megapixel rear camera, a 1.1-megapixel front-facing camera, 2500 mAh battery, and runs the BlackBerry 10.2.1 operating system. The phone is 9.26mm thick and weighs 164g.
If you think you might purchase the BlackBerry Z3 did you find this video with some first thoughts useful? We always appreciate your comments.
Source: Fone Arena