iPad Air 2 dummy now shows up on video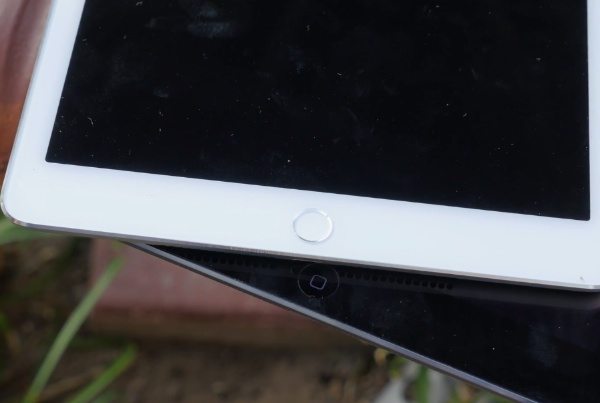 There's a lot of focus on the upcoming iPhone 6 at the moment, but others are more interested in the next iPad Air. Over the last week or so we've seen leaked images that are claimed to be of iPad Air 2 dummies, and now an iPad Air 2 dummy has shown up on video.
A week ago we saw some images of an iPad Air 2 dummy that showed some design changes and also backed up earlier rumors that it would include the Touch ID fingerprint scanner that arrived with the iPhone 5S. Then just a couple of days ago we shared a further image purporting to be iPad Air 2 and iPad Mini 3 models with the iPhone 6.
Below this story we've embedded a YouTube video that has now emerged and it comes from tldtoday. The video depicts the iPad Air 2 (iPad 6) dummy with the original iPad Air that released last year. Again it looks as though Touch ID is built into the Home button and there's a different design for the speaker holes.
The first iPad Air is extremely slim at just 7.5mm thick, but the iPad Air 2 looks to be even slimmer at 6.5mm. Unconfirmed leaked specs for the iPad Air 2 so far include an Apple A8 processor and an 8-megapixel rear camera, and it's pegged for a Q3 release this year.
As always none of the above is official and we won't know anything for sure until Apple chooses to launch the iPad Air 2 in a few months time. Nevertheless it's always interesting to get some early ideas for an upcoming device.
When you've viewed the video under this story it would be good to hear your opinions. What are your thoughts on the iPad Air 2 dummy shown in this video look?
Source: GSMArena