LG G3 T-Mobile release date tipped, plus more devices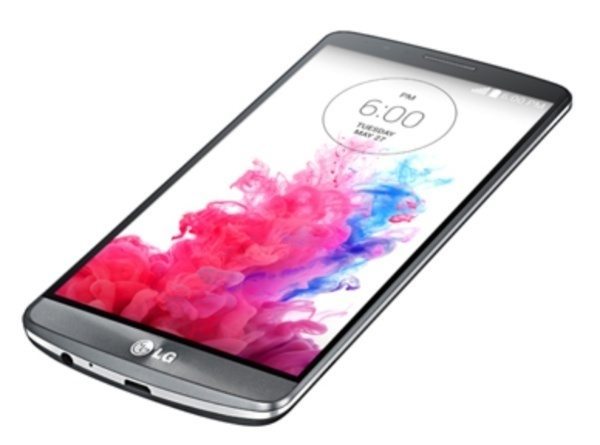 The LG G3 is a hotly anticipated flagship smartphone, but although LG recently gave some official news on when it would be available for some regions, there was nothing concrete on its US release. However, the LG G3 T-Mobile release date has now been tipped, along with another possible arrival date for two other devices.
Earlier this month we reported on leaked info that LG G3 pre-orders would be available on Verizon on July 10th with a release touted for July 17th. Although this has not been officially announced it did come from a very reliable source, and now it looks as though T-Mobile could pip Verizon to the post.
A release date has now been leaked by apparent inside sources for the LG G3 on T-Mobile, and it's claimed that it will be available to customers on July 16th. No price for the phone has been given yet but it's expected to be around $199 on contract or around $600 unlocked.
As a brief recap on the key specs of the LG G3 we can tell you that it has a 2.5GHz Snapdragon 801 quad-core processor, Adreno 330 graphics, a 5.5-inch True HD-IPS+ LCD display with resolution of 2560 x 1440 and 534 ppi, a 13-megapixel rear camera, 2.1-megapixel front-facing camera and 3000 mAh battery. It runs the Android 4.4.2 KitKat operating system.
There are two different storage models, although both may not be available in all regions. One has 3GB of RAM and 32GB of internal storage and another has 2GB of RAM and 16GB of internal storage. Both models have expandable storage via microSD to 128GB.
The same sources have also tipped a T-Mobile release date of July 23rd for two more highly awaited devices, the Sony Xperia T2 Ultra phablet and also the Samsung Galaxy Tab 4 8.0 tablet. Again no pricing has been detailed and we'll remind you that these dates are not confirmed yet.
However, if the source is accurate T-Mobile customers can look forward to three new notable device offerings over the next few weeks. You can read much more about all of these three devices in our previous articles about them at the following links, the LG G3, the Sony Xperia T2 Ultra, and the Samsung Galaxy Tab 4 8.0. These include specs and features, reviews, comparisons with other devices and much more.
Hopefully we'll be hearing something soon on release dates for the LG G3 on all four major US carriers, Verizon, T-Mobile, AT&T and of course Sprint. Are you a T-Mobile customer eagerly waiting to get your hands on the LG G3, or the other devices mentioned here? Let us know by sending your comments.
Source: TmoNews
Via: Phone Arena