iPod touch 6G with 2014 iPad, not iPhone 6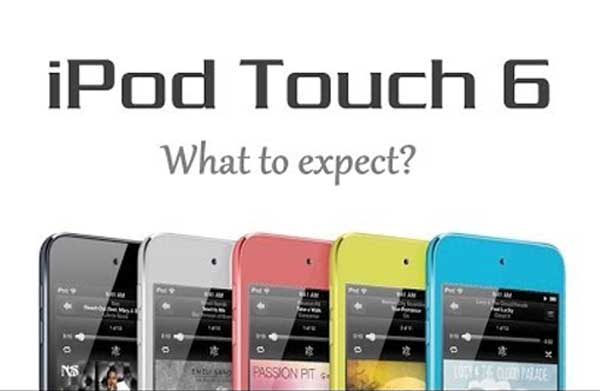 There's a strong chance of seeing Apple launch an iPod touch 6th generation this year thanks to it being almost 2 years since the last update. The 5G had a release date of October 11, 2012, and we would expect an iPod touch 6G to either arrive this year or be discontinued.
Apple has every reason to upgrade the portable media player further than they did with a recent refresh, although you might not see the redesigned model at Apple's September event. Tradition reveals that October is the preferred month for a new iPod and it should release side-by-side with the 2014 iPad lineup, expected to include an iPad Air 2 and mini 3.
Some of our readers have been getting confused with the events and normally what devices land at those press conferences. One commenter said, "I can't wait to see the new iPhone 6 at Apple's September event along with a new iPad and iPod touch".
While we understand the confusion, you shouldn't expect any new iPad or iPod touch 6G until October at the earliest. Apple like to keep the spotlight on their new iPhone models in September, and of course the iOS 8 public release will feature as well.
What features do you have on your iPod touch 6G wishlist, or do you expect the device to be discontinued this year? In our opinion, Apple wouldn't have refreshed the current iPod if they were ending this device, so you can almost certainly expect a total redesign later on in 2014.
Our wishlist includes TouchID, especially after Apple revealed iOS 8 will allow 3rd party apps to access the fingerprint reader during WWDC, and of course upgraded CPU and graphics with a slightly bigger display. Since we saw an iPhone 6 concept with the Beats logo, could we also see the new iPod touch feature Beats audio as well? It is a safe bet to expect this.