Motorola Moto XL design uses Android L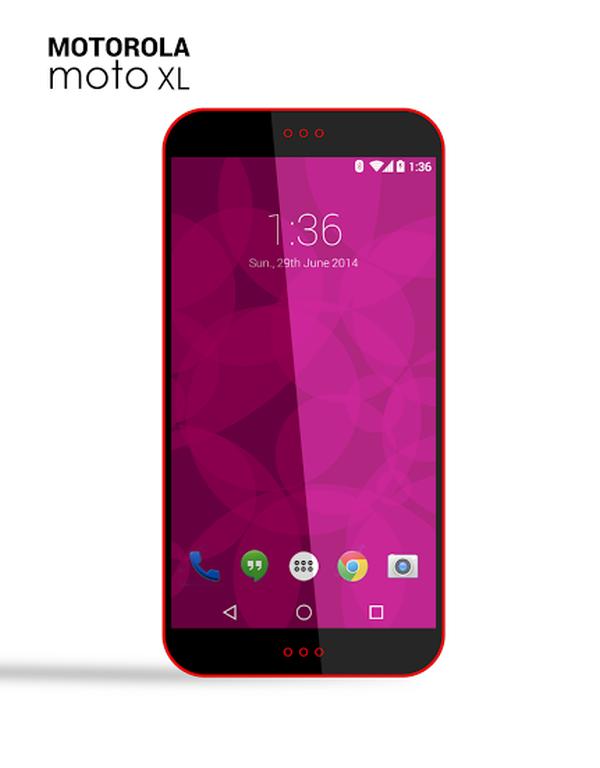 The Android platform is gearing up for the next big update to the operating system in the form of Android L, which we have seen in an early review on the Nexus 5 vs. the LG G3. Today we have a Motorola Moto XL design that is using Android L.
We often see concept phone ideas here on Phones Review and today we have a teaser of a Motorola Moto XL courtesy of Hasan Kaymak, who recently provided us with a HTC One Max 2 design.
This design looks to be a phablet smartphone with a touchscreen display sized between 5.5 and 6-inches. The design is a work in progress but you would have thought it would feature the quad core Qualcomm Snapdragon 805 processor paired up with 3GB of RAM.
Hopefully there would be at least 32GB of internal storage that would be expandable via microSD card, and on the back we could expect at least a 13-megapixel rear camera. The bezels surrounding the display have been kept down to a minimum and there doesn't look to be any physical buttons on the front of the handset.
Do you like this design?