Find my iPhone beta uses Apple Maps, not Google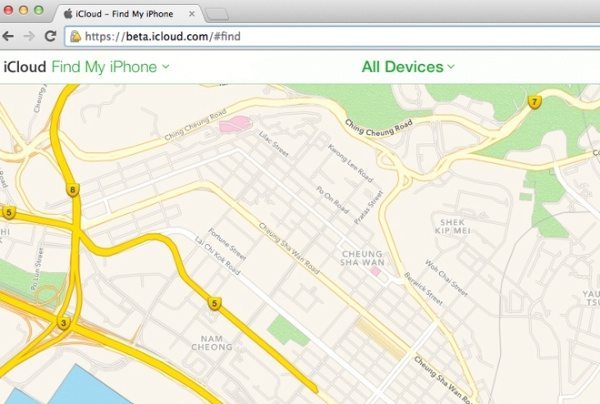 Apple introduced its in-house mapping service at its WWDC event two years ago, and now a notable development has been spotted as it launches on the web. The Find my iPhone beta now uses Apple Maps, not Google in the latest preview.
The Find my iPhone web-based application has pushed aside Google Maps for Apple Maps, as spotted by a German Blog. This means that while the public edition is still powered by Google, those who use the iCloud beta site will now be able to be able to locate their lost devices using Apple Maps.
It's reported that functionality of the two different versions is the same, but that the vector-based maps employed by Apple appear "more lightweight." Tests showed that a single request of the version powered by Google Maps used 4 megabytes of data, compared to slightly more than 400 kilobytes for the Apple version.
This reveal of web-based maps implies that Apple may soon displace Google Maps altogether, although at present Google Maps are still used on the iCloud Find my iPhone app and Apple's retail store locator. After an unfortunate start to Apple Maps when it was launched before it was ready, improvements have been progressing at a steady pace.
Apple Maps and point-of-interest date are now routinely receiving updates, and recent advertising by Apple for new Maps API engineers suggests a significant revamp for the backend systems. What are your thoughts on the Find my iPhone beta now using Apple Maps rather than Google Maps. Let us know by sending us your comments.
Source: iPhoneBlog.de
Via: Apple Insider