HTC One M8 Android 4.4.3 update has 4.4.4 fixes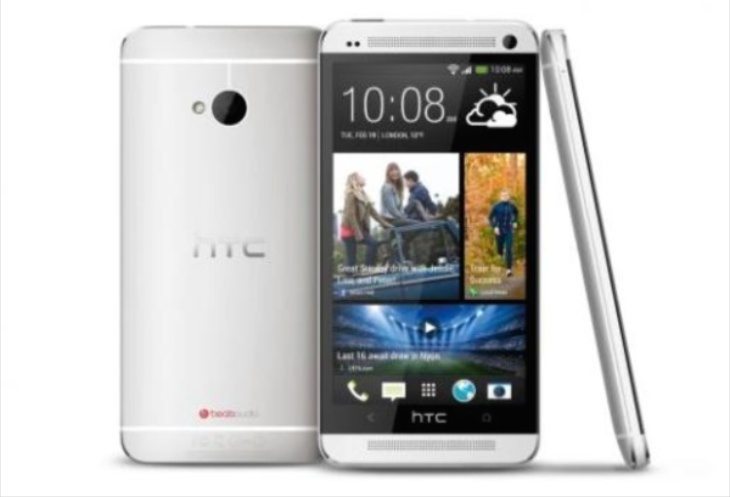 It's always good to be able to bring readers news of updates for their devices, and today's news will interest owners of the unlocked HTC One M8. The HTC One M8 is about to receive the Android 4.4.3 update and this also has 4.4.4 fixes.
We first saw evidence of the release of Android 4.4.3 at the beginning of June, when it started rolling out for some of the Google Nexus devices. This was followed later in the month by Android 4.4.4, which focused on security. Therefore some owners may have wondered if the One M8 would skip 4.4.3 and head straight to 4.4.4.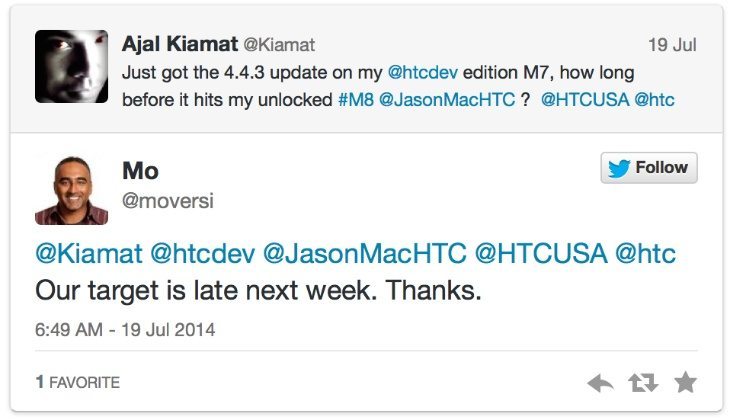 This has now been clarified, as HTC executive Mohammad Versi said that 4.4.3 will roll out to the phone with the security fixes from 4.4.4 incorporated into it. Versi also posted on Twitter that the Android 4.4.3 release for the unlocked One M8 is targeted for a release in the coming week, so there's really not too long to wait now.
It's nice to know that HTC is keeping up with its recent reputation for providing timely updates for devices, and it looks as though this is set to continue. The company has already pledged that when Google releases the code for the Android L update expected in fall, it will be pushed to the One M8 and also the original HTC One (M7) within 90 days.
Are you pleased to hear that your unlocked HTC One M8 could receive the Android 4.4.3 update later this week? Send your comments to let us know.
Source: moversi (Twitter)
Via: Android Police