Modern Combat 5 gaming review on Galaxy S5 and Note 3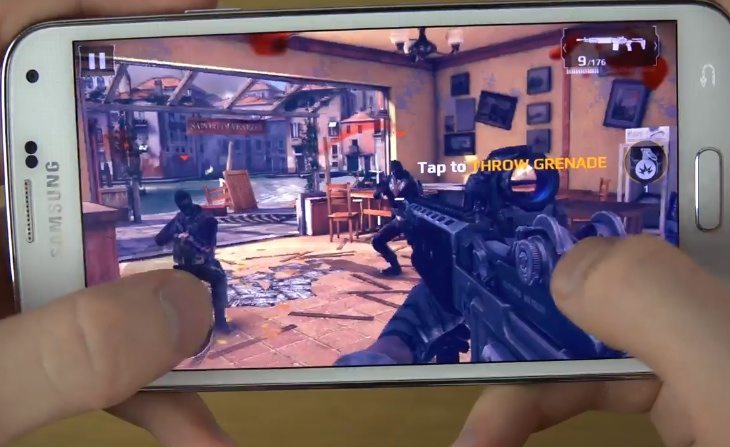 Modern Combat 5 for Android and iOS devices recently released and the latest Gameloft shooter is likely to be another big hit. If you're thinking of purchasing this mobile app you might like an idea of what it offers on your device. With this in mind we have Modern Combat 5 reviews to share for the Samsung Galaxy S5 and also the Galaxy Note 3.
The first YouTube video that we have embedded below our article is a Galaxy S5 Modern Combat 5 gaming review. It shows the latest Modern Combat 5: Blackout game being played on the Galaxy S5 and almost from the beginning the reviewer notes the great performance and excellent control function.
You'll get a really good idea of the gameplay and the features on offer with details of menus, modes, weapons and more. The second YouTube video underneath this story is a Galaxy Note 3 Modern Combat 5: Blackout review, which obviously covers the same kind of stuff. Again an excellent performance is noted.
We included Modern Combat 5 in our recent look at some of the top Android games of the week, so you might want to check out that article at the link for more ideas on new apps available. If you want to download Modern Combat 5 for iOS or Android for your device you can find the necessary links in our previous article here.
After you've watched the videos below we'd be interested to hear from you. If you have the Samsung Galaxy S5 or Galaxy Note 3 has the gameplay on the review videos below convinced you to try out the app for yourself?