Android L vs. 4.4, Windows Phone 8.1 and iOS 8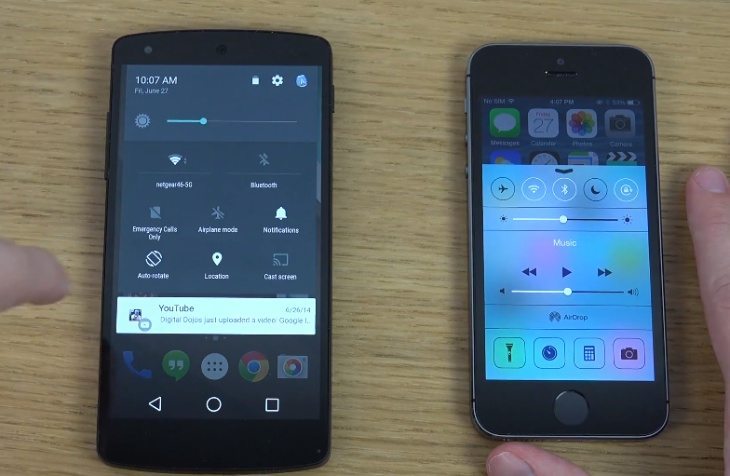 One thing that is always evident to the team at Phones Review is the amount of loyalty that device users show to their preference of operating platform. It's always interesting to look at the latest operating systems as well as upcoming versions, so today we've collected some videos together that show Android L vs. 4.4, Windows Phone 8.1 and iOS 8.
Android L and iOS 8 are now in testing and both are heading for a public release in fall, and Windows Phone 8.1 is the newest update for the Windows Phone platform. Android 4.4 KitKat is the currently available Android platform, with Android 4.4.4 the latest iteration, although this has only reached a few devices so far.
Below this story we've embedded some YouTube videos illustrating these operating system versions and how they compare. The first YouTube video is a first look at Android L vs. Windows Phone 8.1. It shows the fresh design and features of Android L as well as some of the new features with WP 8.1 such as Action Center and Cortana.
The second YouTube video below shows the differences between Android L and iOS 8, comparing them side-by-side. It covers aspects such as the user interfaces, what's under the surface, notifications, battery saving, apps, likely availability and more.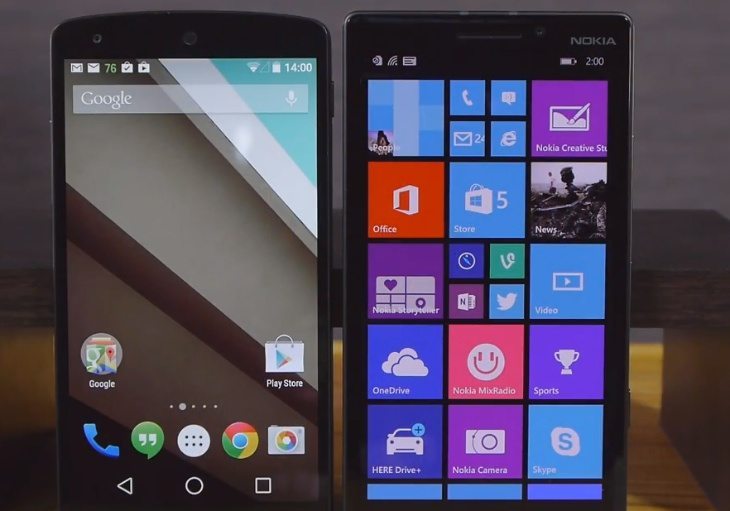 We've also previously shared a video review of the Nexus 5 on a preview of Android L vs. the iPhone 5S on iOS 8 beta 2 that you can find at the above link. Apple's iOS 8 is now at the beta 4 stage but this video review still gives an interesting look at many different aspects. Finally you can also check out another of our previous articles containing a video showing Android L vs. Android 4.4. KitKat here.
Of course it's important to remember that the upcoming Android L and iOS 8 updates are not final builds, and some changes and further improvements will be made before their much-awaited public releases. When you've viewed the videos below or in our earlier articles we'd like to hear your thoughts on these operating platforms.
Are you staunchly loyal to one particular platform, and if so which one? Alternatively are you open to trying out another platform considering the recent and upcoming updates? Drop us a comment in the box below.