Sony Nexus L design could be the future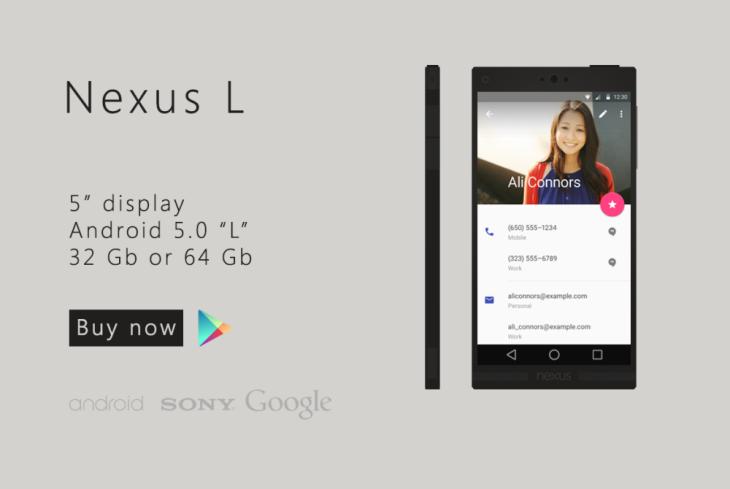 We are getting closer to the time of year where the smartphone world get to see some high end devices launched in time for the busy holiday season, as we now know when the Galaxy Note 4 will be officially unveiled. There is hope that Google will launch the Nexus 6 in the coming months but today the Sony Nexus L design could be the future.
The image that you can see on this page is a concept design courtesy of Adam Safranek, who back in May provided us with a Nexus 6 design that even had some pricing. Now he has come up with a take on what a Sony handset could look like running the upcoming Android L operating system.
As you can see the design has a similar rectangular look and feel as other high end Sony smartphones, and features a 5-inch display with virtual control buttons. There is either 32GB or 64GB of built in storage and you would have thought this would have at least 3GB of RAM.
Do you like this design?
Source: Concept Phones.