Nokia Lumia 830 certification reveals some features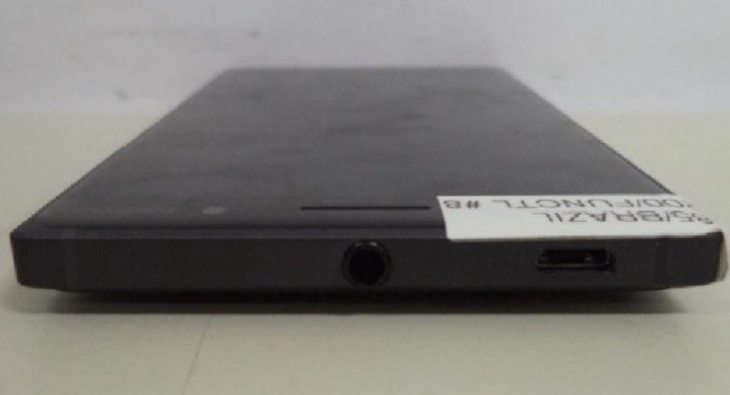 There will be plenty of new smartphones revealed over the coming weeks, and two of these will be the Nokia Lumia 830 and Lumia 730. Microsoft is holding an event on September 4 at IFA Berlin where we should see both of these handsets officially unwrapped. Now some Nokia Lumia 830 certification tells us more about some of the features and other aspects of the phone.
Previously there have been specs leaks and also leaked images of the Lumia 830 but none of it was official. However, this latest information comes from Anatel, which is the Brazilian equivalent to FCC certification, and also along for the ride are new images of the phone. From this latest set of info we can see that the Lumia 830 name is confirmed.
Other observations are that the handset carries internal branding of 'Microsoft Mobile,' (still with Nokia branding on the outer) and the model number shown is RM-985. The microUSB charging port is on the top of the handset close to the headphone jack, and an accompanying manual also shows a removable back cover and replaceable battery and also microSD card. Dimensions are revealed as 139.4mm x 70.7mm x 8.5mm.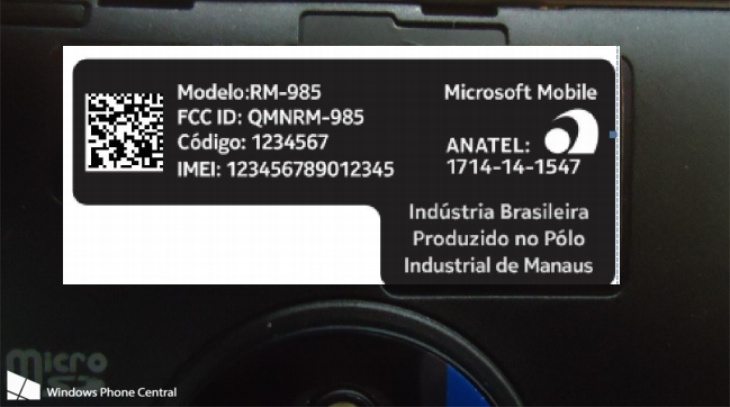 Just the same as with an FCC filing the Anatel documentation does not disclose full specifications, but other snippets revealed include a dedicated Lumia 830 camera button, a hardware based capacitive Nav bar, and 4G LTE support. Previously a PureView camera was rumored for the phone and this is backed up as the camera housing is very similar to that on the Lumia 1020.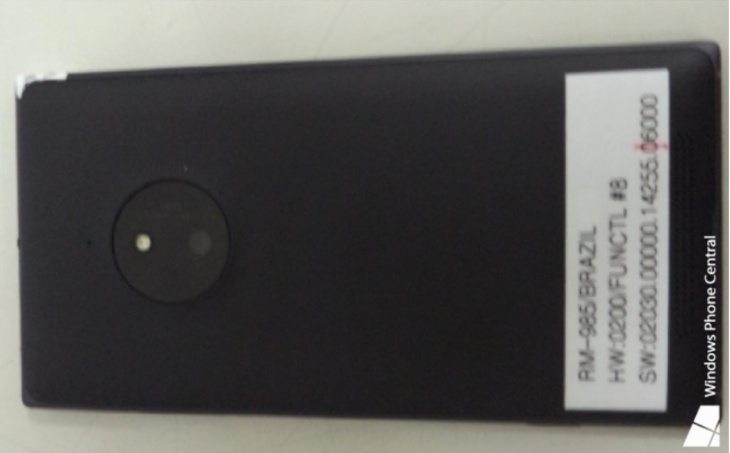 Unfortunately, this latest spot does not give the main specs away, but it's thought that the Lumia 830 will include a 4.5-inch display of at least 720p, a Snapdragon 800 or 801 processor. The phone will be running the latest Windows Phone 8.1 version. For buyers in the US it has previously been said that the Lumia 830 (or variants of it) will arrive for AT&T, Verizon and T-Mobile.
We've included a few of the new images here but you can see more at the source link below. We are looking forward to the official unveiling of the Nokia Lumia 830 and of course will be passing on all of the news from the event, which is now less than two weeks away. Are you waiting for the official specs of the Nokia Lumia 830 to be revealed?
Source: WPCentral