Sony Xperia Z3 Tablet Compact photo hits the Web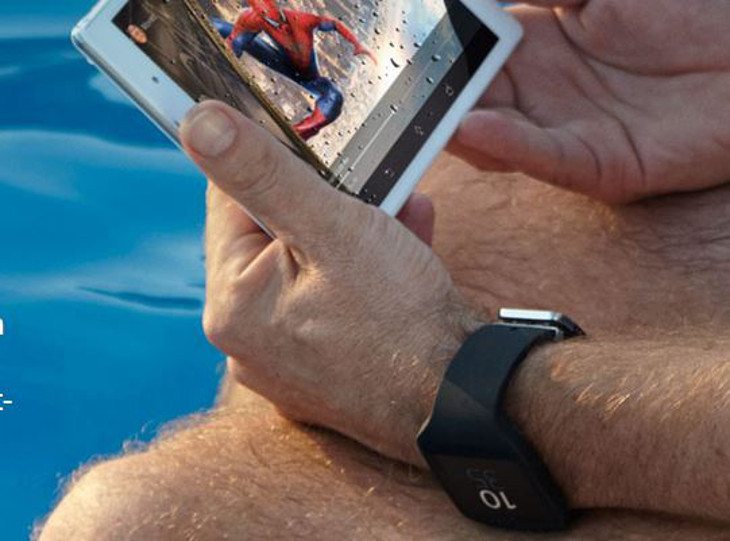 IFA is always a big deal, and this year it's going to be absolutely huge. We've already seen several new leaks ahead of the big show, and Sony is the latest company to get in on the action by teasing the Sony Xperia Z3 Tablet Compact and Sony Smartwatch 3.
Sony posted some promotional images on their Facebook page for a "Street-smart" campaign involving their Smartband and Xperia M2 Aqua handset. One of the photos actually shows a man sitting by the pool with a smartwatch on his wrist while holding an oddly shaped tablet we haven't seen before. Want to guess what it is?
While we don't know anything about the specs, we have already talked about Sony's IFA plans, and the Xperia Z3 Tablet Compact was listed in a manual for a new Bluetooth speaker just last week. Â As for the Sony Smartwatch 3, around the first of the month it made an appearance in the rumor mill and was tipped to have wireless charging.
Sony is one of many companies gearing up to show their new wares at IFA 2014. We always see plenty of handsets, but it looks like Sony's new smartwatch will have plenty of competition from the Moto 360, Samsung Gear Solo/Round and the recently announced LG R Watch.
Getting excited for IFA 2014 yet?
Via – Xperiablog