LG G3 Stylus trumps Galaxy Note 4 launch date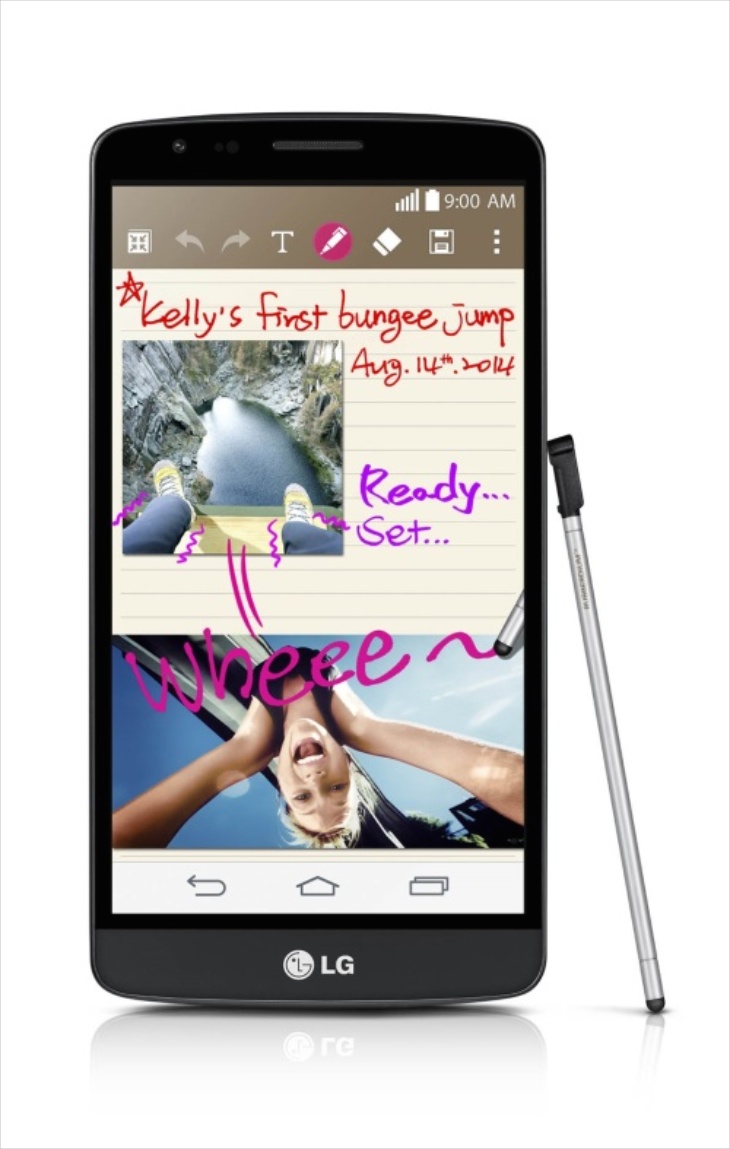 Earlier this month we heard the first murmurings about an upcoming device called the LG G3 Stylus, rumored to be a budget phablet. The LG G3 Stylus has now trumped the Galaxy Note 4 launch date as it has just been made official, and we have further details ahead.
One of the biggest arrivals in the smartphone world this year will be the next Galaxy Note with its popular stylus feature, and many people are waiting for news on the Galaxy Note 4 release date. The Samsung Galaxy Note 4 launch date is taking place on September 3rd at a pre-IFA Berlin event, and recently we've seen camera leaks on the phone as well as a video teaser.
News of the LG G3 Stylus launch means that LG has pipped Samsung to the post with making its own stylus offering official. However, actual release dates are not yet confirmed and it's still unclear which will hit the shelves first. Official LG G3 Stylus specs include a 1.3GHz quad-core processor, a 5.5-inch display with resolution of 960 x 540, 1GB of RAM, and 8GB of internal storage (expandable via microSD).
Further specs are a 13-megapixel rear camera, a 1.3-megapixel front-facing camera, 3G, and 3000 mAh battery, and it runs the Android 4.4.2 KitKat operating system. Dimensions of the G3 Stylus are 149.3mm x 75.9mm x 10.2mm and it weighs 163g. It will come in black, gold or white color options and will of course come with a Stylus Pen.
LG states that the G3 Stylus will debut at IFA Berlin and then its release will start in various 3G markets, beginning with Brazil in September and followed by other regions such as Asia, Middle East and Africa, and CIS. The pricing of the phone has not yet been announced but LG says that it will come at an "exceptional price."
Given that the G3 Stylus is aimed at being an affordable device there will be plenty of interest in it. However, we should remember that as far as specs are concerned many people will not consider it to be serious competition for the Samsung Galaxy Note 4, which will be a top-flight phablet.
Are you interested in the LG G3 Stylus or do you have your sights firmly set on the Samsung Galaxy Note 4? It's always good to hear your thoughts so do drop us a comment in the box below.
Source: LG