The new iPhone 6 name reaffirmed with specs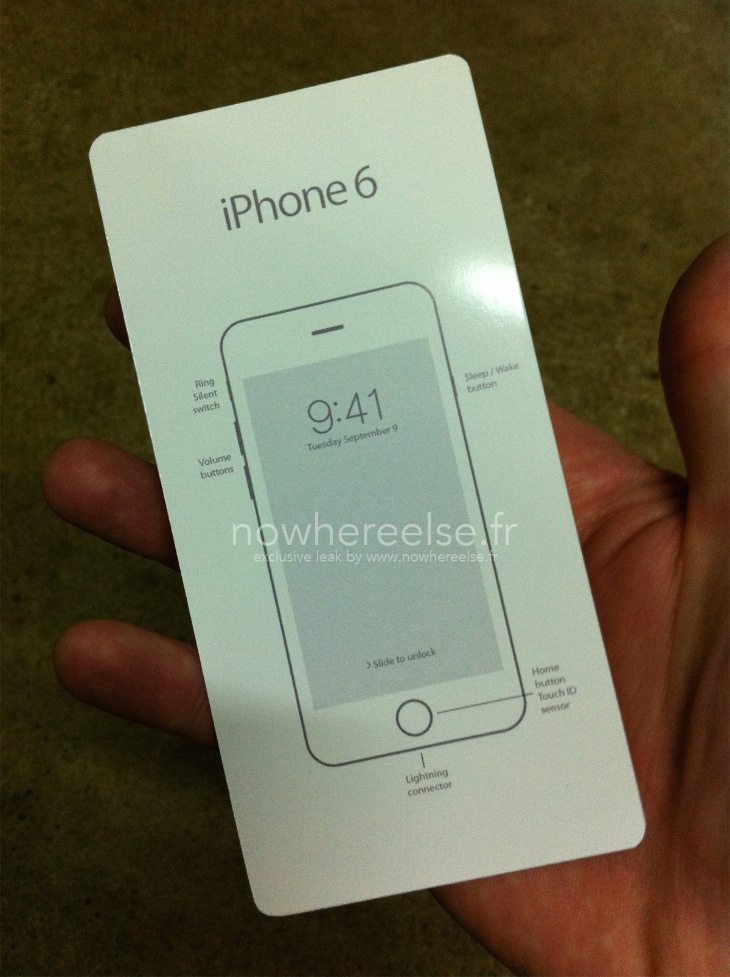 As always in the lead up to a new iPhone being made official, there's an increasing amount of excitement and hype. There are new leaks and rumors about the phone every day ahead of a rumored unveiling on September 9, and now the new iPhone 6 name has been reaffirmed along with some specs.
Despite the many iPhone 6 specs leaks we have to remember that nothing about it has been made official by Apple yet. Nevertheless one thing that looks certain is that two models will be released, one with a 4.7-inch display and another with a 5.5-inch screen. Even the name has not been confirmed yet, although the tech world has been referring to it as the iPhone 6 since the iPhone 5S arrived on the scene last year.
However, a Forbes report discusses information obtained by a previously reliable source on upcoming Apple devices that if accurate, confirms the name and more about the new iPhone for 2014. The info comes from French tech blog nowhereelse.fr, which has a good history of iPhone leaks from Chinese sources, and now claims to have an image of a proof for the Quick Start Guide that will be used for the new iPhone packaging.
The guide is said to reflect the overall packaging for the iPhone 6, described as a plain white box with no image of the actual handset on it, merely the text "iPhone 6." As well as this the calendar icon shown on the Quick Start Guide image shows the date of September 9th, which tallies nicely with the much-rumored announcement date.

Other information gleaned from the documentation is the volume button shape, the repositioned Sleep/Wake button to the right side, and the existence of a lightning connector. The Touch ID sensor incorporated into the Home button is also still evident. Of course much of this has been rumored previously so there's nothing too surprising here.
More interesting perhaps is that the same source appears to confirm a 128GB storage model for the iPhone 6, something that recent leaks suggested and a move that would go down well with potential buyers. While we wait for more you might like to check out a recent concept look based on leaks of the new iPhone 6, and also some new photos that we reported on yesterday that are purported to be of the iPhone 6 next to an iPhone 5.
It's not too much longer until we should hear the new iPhone 6 specs and more made official, along with that all important release date, and of course we'll bring you developments as they occur. In the meantime it would be interesting to know what's on your wish list for the iPhone 6? Let us know by sending your comments.
Source: Nowhereelse.com
Via: Forbes