Sony Xperia Z3 video tantalizer before release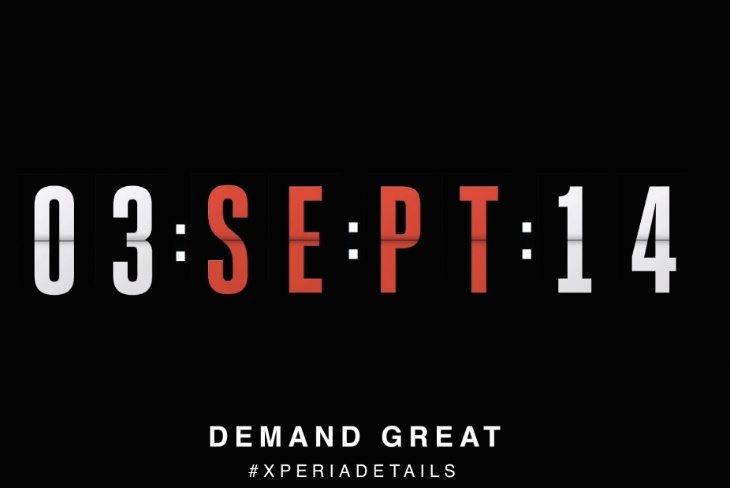 There has been plenty of hype building up for the Sony Xperia Z3, the successor to the popular Xperia Z2. Sony is expected to unveil the new smartphone along with other devices at an event on Sepember 3rd at IFA Berlin, and now the company has issued a Sony Xperia Z3 video tantalizer ahead of its release.
We've embedded the short YouTube video below this story for your convenience, and the tagline is "The time to Demand Great is coming #Xperia Details." As usual with these kinds of promos the Xperia Z3 is not specifically mentioned, but clues include a count-up to 3 at the beginning and the number 3 on a footballer's shirt.
Towards the end of the video (after the pool shots) there's a blink-and-you'll-miss-it image of three different devices, although it doesn't give away very much. As far as specs are concerned, although the Xperia Z3 will have another set of impressive specs it doesn't appear to be a significant upgrade over the Z2, according to this recent leak.
Of course nothing is confirmed yet but it won't be too much longer until we should have official specs, pricing and hopefully an Xperia Z3 release date. In the meantime you might like to take a look at the some recently leaked images of the phone that revealed a dual SIM variant possibility.
Remember to check out the Sony video beneath this article to whet your appetite for the upcoming phone. Are you a potential customer for the Sony Xperia Z3?
Via: Xperia Blog