Fully assembled iPhone 6 pictures give us an early look at what to expect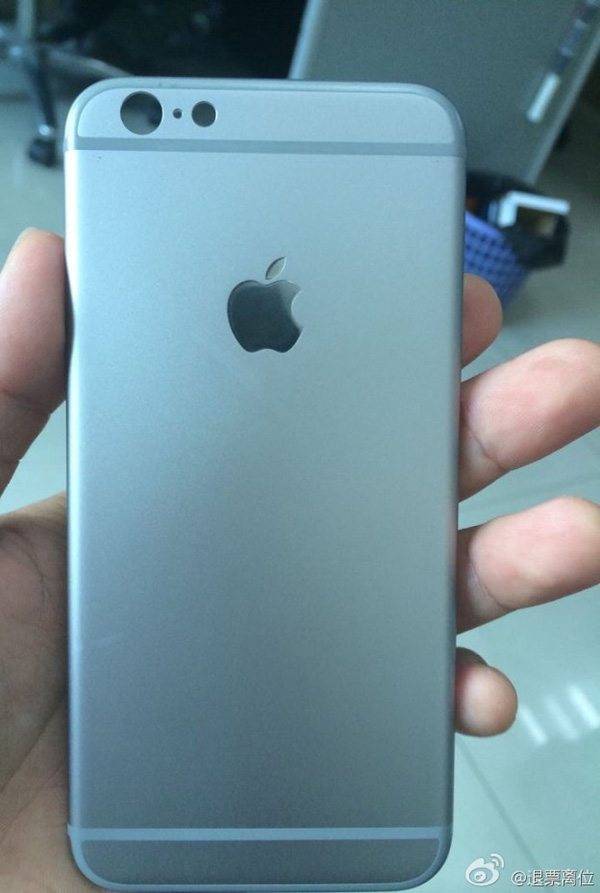 We know you're probably tired of all the iPhone rumors, but luckily, Apple has finally made the September 9 date official. In less than two weeks, the iPhone (or iPhones) will become official, and the rumor mill can stop, at least for a little bit, until we'll start seeing iPad leaks more and more often. However, there are still ten more days to go, and we expect more leaks to surface, like the one we're looking at today.
Before we do, allow us to refresh your memory: at the beginning of this week we've seen a set of pictures that allegedly depicted the iPhone 6. Said set of pictures was comparing Apple's upcoming smartphone (well, at least the housing), to the current flagship, the iPhone 5s. That is also where we've seen confirmation (if these leaked images can be called that) of the camera that will be purportedly protruding from the back of the device (most probably due to the fact that Apple wants to make the phone as thin as possible, apparently, thinner than the camera module/system).
In today's leak we're looking at another set of leaked images, coming from (of course) China. They seem to allegedly depict the iPhone 6, as the upcoming phone (non-functional, of course) is apparently assembled from parts to show us at least the housing. Looking at the stills we can recognize some of the elements we've seen leaked previously in either parts, renders, or mockups. That aside, the back seems to feature some plastic insertions all the way at the top and bottom of the aluminum back, pretty much like on last year's HTC One M7, and this year's HTC One M8. These allow better camera reception, but whether they look good or not is a matter of personal preference.
We'll let you check out the photos below, not before reminding you that Apple is expected to unveil two iPhones this year, both with bigger screens than last year's models. A 4.7 and a 5.5-inch model should be in the works, and their tentative names are iPhone 6 and iPhone 6L. Oh, and the iWatch should also be announced, so stay tuned for more, as we get it.
Source: Weibo
Via: Boy Genius Report