ZTE invites roll out for a September 16th event in New York City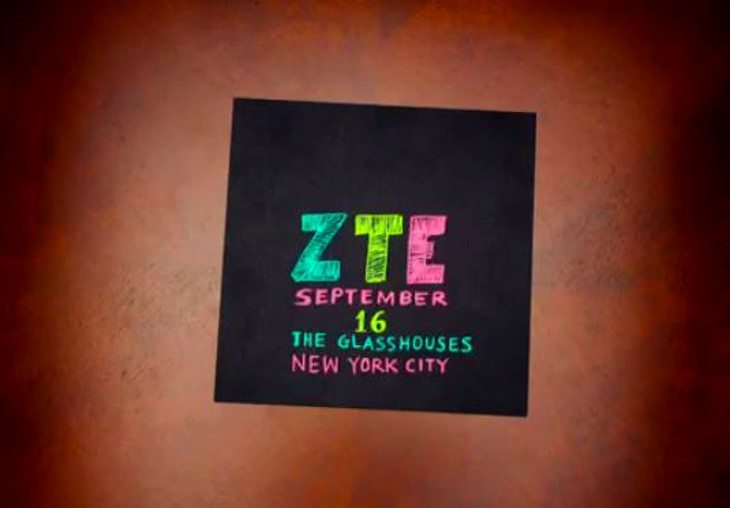 Every smartphone or tablet manufacturer with something to show will be at IFA 2014 next week except for ZTE, who appears to have other plans. They still have something to announce, but it looks like they may wait until the buzz dies down as the ZTE invites have just rolled out for a big event in NYC on September 16.
ZTE posted a Vine Video to tease their big event, and it simply says, "Prepare for the Next Hot Thing!" It's not much do go on but apparently, they'll show off something at The Glasshouses in New York City on September 16. It's interesting because ZTE isn't a well-known brand in the US, and this to hold an event in New York is a pretty big deal for the company.
ZTE recently launched the ZTE Nubia 5S mini in the states, and it's currently on sale over at Amazon for $280. They are also rumored to have phablet in the works with the ZTE Olympia. The 6-inch handset is believed to have an 8MP rear camera, microSD card slot and run Android KitKat 4.4.2. Little else is known aside from a paltry 0.9MP front-facing snapper which leads us to believe it will be a mid-ranger with a 720p display and a quad-core chip.
We'll find out what most of the big boys have in store for us next week, but we'll have to wait until the 16th to see what ZTE has planned. It's rare to have a mystery on our hands, but we've got one with the ZTE invites as it could be a phone, tablet, wearable or the ZTE Olympia.
Are you intrigued by the new ZTE invites?