Nokia Lumia 730 teaser before release reflects phone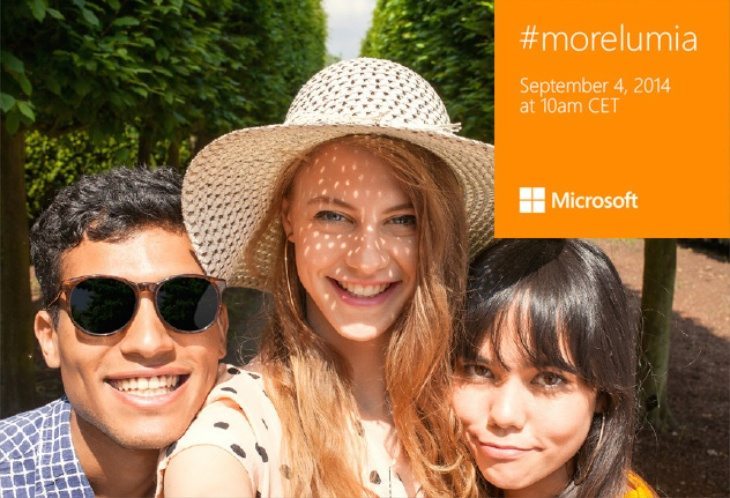 There are going to be plenty of new smartphones revealed this week around the IFA Berlin event and the Nokia Lumia 730 is one of those on the long list. This is expected to be officially unveiled with the Lumia 830 and also the Lumia 735, which we reported on at the weekend. Now we have news of a Nokia Lumia 730 teaser before its release that reflects the phone.
We've previously detailed some of the unofficial specs of the Nokia Lumia 730 along with a price indicator, and one of its highlights is thought to be a 5-megapixel front-facing camera that will appeal to those enjoying the current craze for selfies. Nokia has issued a new teaser for the phone that reinforces the selfie camera is a dead cert, as it's an event invitation based on a selfie image.
You can see the teaser image below that is tagged #morelumia and touts the Microsoft event date of September 4, 2014. As well as this if you head to the Nokia source below you'll find a countdown to the event, which at the time of writing reads 2 days, 17 hours, 11 minutes and 54 seconds, to further build up the excitement.
Other specs for the phone are rumored to be a 1.2GHz Snapdragon 400 processor, a 4.7-inch display, 1GB of RAM, 8GB of internal storage, and a 2000 mAh battery. There's not too much longer to go until we should be able to give you official specs, pricing and a release date for the Lumia 730, so do check back with us for more.
Is the build-up to the official arrival of the Lumia 730 whetting your appetite for the phone? Let us know by sending us your comments.
Source: Nokia Conversations
Via: Phone Arena