iPhone 6 to sport one-handed operation, claims report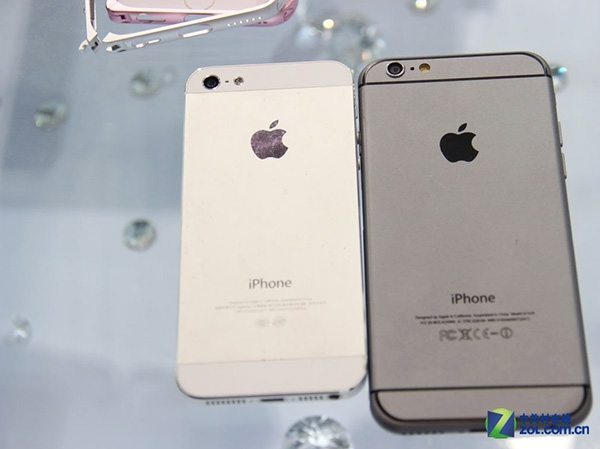 Four days to go until Apple's September 9 event — which will be live streamed, by the way, so you can all watch it in real time and get the news as it happens, if you're interested — where it is believed that the company will launch it's 2014 line-up of iPhones. Even more, we've recently heard rumors that the iPad Air 2 could also be part of the keynote, so those of you who can't wait to see what Apple has in store for its flagship tablet should also stay alert on Tuesday.
As far as the iPhones are concerned, both models are expected to pack a larger screen than what we've seen in the past from Apple with the iPhone 5, 5s, and 5c. Rumors and leaks were trying to describe and illustrate just how these devices will look, but, even if we'll only see one iPhone — with rumors of the iPhone 6L coming later — that should also pack a larger screen, at 4.7-inches. The largest among the two is expected to exceed five-inches in diagonal, which by itself raises the question of one-handed usability.
Apple was very preoccupied with the matter; one handed usability was, for years, used as an "excuse" or "explanation" to why the iPhone didn't grow/grew so little in size as far as the display is concerned. If a recent New York Times report is to be believed, Apple is still busy trying to address that. The report claims that the iPhone 6 will feature a "one-handed operation" mode, which could be toggled on or off. We've seen similar takes on one-handed usability from manufacturers like Samsung, and other Android device makers, which released smartphones with large screens: the keyboard is basically smaller, and stuck to either the left or the right bottom side of the screen, so the buttons would be easier to reach and operate with a single hand.
This alleged feature will most probably be one at the operating system level. iOS 8 can easily handle such a mode, however, we're yet to see references in public betas that are out there (however, the Gold Master version, the final before the official release, shouldn't be far out either).
Source: The New York Times
Via: Pocketnow