New Samsung Galaxy SM-A500 photo emerge, will be called the Galaxy A5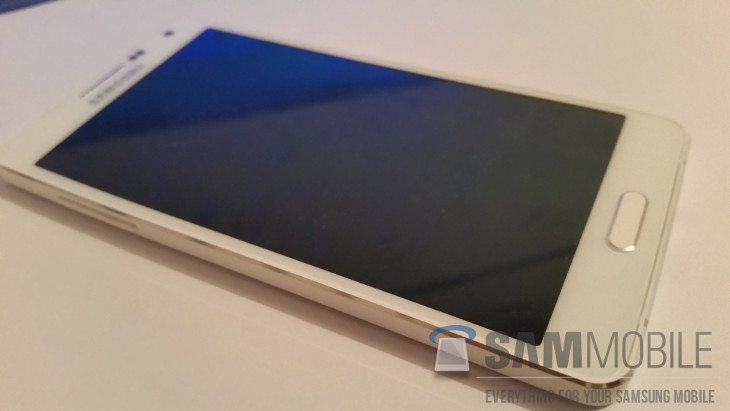 Yesterday we showed you a few photos of the Samsung Galaxy SM-A500 as it made its way through TENAA. They weren't the best shots, but what a difference a day makes as we have just gotten a new batch of photos for the SM-A500f, and have learned it's going to have a name change.
According to a new report from SamMobile, the Samsung Galaxy SM-A500 will be called the Galaxy A5, and that's not the only change in the works. The device was believed to have a metal build, but their inside source says that may not be the case after all. So much for Sammy's new design philosophy.
The Galaxy A5 is said to be made out of a material that's neither plastic or metal, but "feels cold in the hand" which is interesting. Plastic definitely doesn't feel cool like a metal backplate would, so it's likely Samsung is using a composite of sorts if they are ditching metal to keep the cost down. In terms of the Galaxy A5 specs, nothing has changed, so we still expect a 5-inch handset with a 13MP/5MP camera combo.

If the report from SamMobile pans out, it's a little disappointing to see Samsung turn away from metal on the Galaxy A5. That said, it makes sense from a business standpoint if the handset is aimed at the budget crowd. Stay tuned, and we'll keep you in the loop on the Galaxy A5 and the rest of Samsung's unannounced devices.
Source: SamMobile