Samsung Galaxy S6 vs previous models in design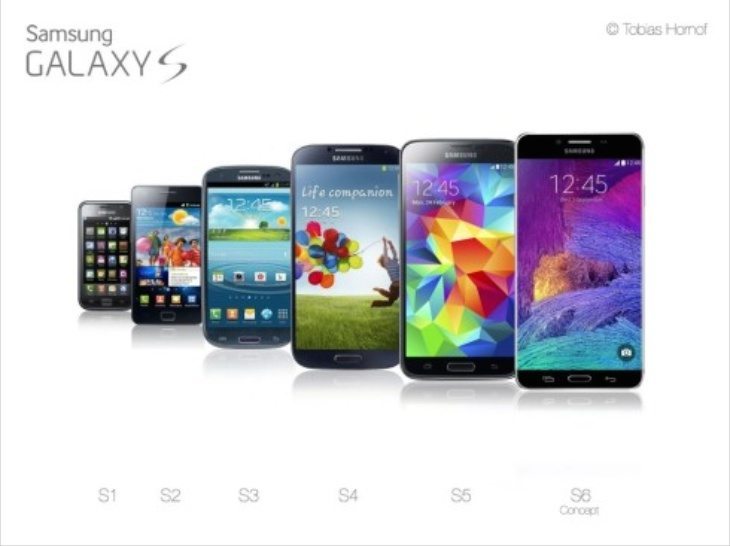 While the Samsung Galaxy Note 4 has yet to fit the shelves, some are already focusing on the successor to this year's Galaxy S5. The flagship has already been the subject of many renders but the latest we are sharing today is rather different as it compares the concept Samsung Galaxy S6 vs. previous models of the phone.
We often find concept designs for smartphones interesting as they can give us some idea of what may be offered with future handsets, and you might like to check out some other recent S6 offerings here and here. Today's creation comes from designer Tobias Hornof and his vision is of a more rectangular phone. As we've seen with the real deals, this Galaxy S6 is bigger than previous models so far.
The front of the design has very slim bezels and echoes of the iPhone about it, although we can't imagine that would go down too well with Android enthusiasts! On the reverse of the phone the camera area is square with a single flash and possibly a pulse sensor.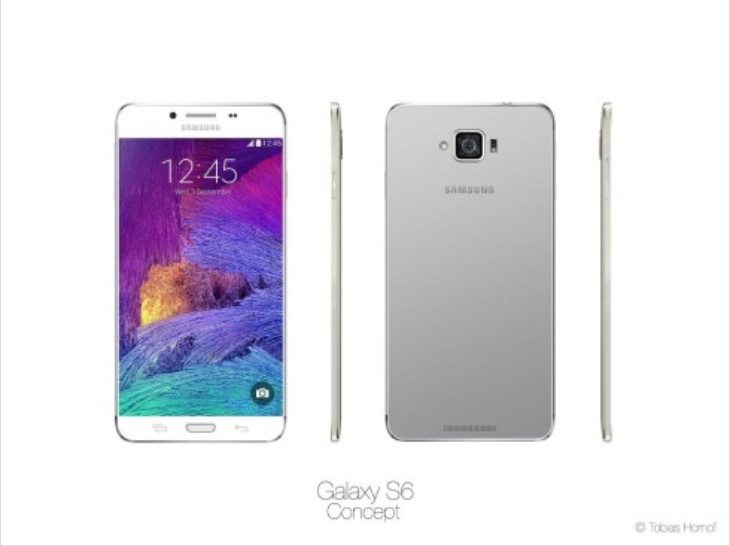 From the images shown here you can also see that the phone is extremely slim and looks to have a metal frame and edges. The speaker is repositioned to the lower rear of the handset and there's a physical Home button. Although Hornof hasn't provided imagined specs for this concept, he has come up with a nice image showing his Galaxy S6 render in a lineup with all of the Galaxy S phones so far (shown below).
What do you think of this new Samsung Galaxy S6 design? Is this how you like to imagine the next Galaxy S flagship? Drop us your comments in the box below.
Source: Tobias Hornof
Via: Concept Phones