iOS 8 problem fixes on the way with 8.0.1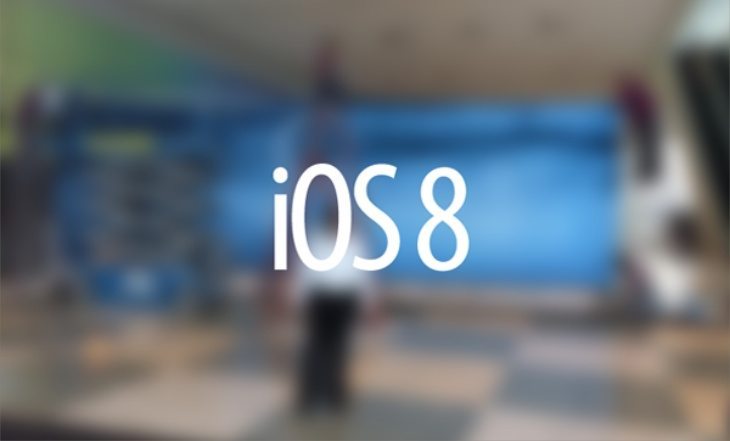 There are a lot of new features and improvements to appreciate with Apple's latest major update to its mobile operating system. Nevertheless, since iOS 8 released a week ago it hasn't been plain sailing for many device owners who have faced various issues with the update. Now some iOS 8 problem fixes are on the way with iOS 8.0.1.
Since the general release of iOS 8 we've been reporting on various glitches and issues that have been noted by iPhone and iPad users. Two of these in particular are iPhone 5S battery drain and the iPhone 4S becoming very sluggish when running the latest iOS version. An assortment of other problems includes issues with Wi-Fi, random crashes, messaging and more.
Two days ago we discussed the fact that another update was needed to resolve the difficulties that were being encountered on devices following the arrival of iOS 8. We also thought that a new update might not be too far away given the fact that even before iOS 8 released there was web log activity on Apple's networks for iOS 8.0.1, and also reports that Apple was already preparing for it to be seeded for testing.

We know from comments and emails we've received from readers that many are still noting problems, and there's a promising sign today with news about the likely arrival of iOS 8.0.1 with fixes soon. It's reported that Apple has now made iOS 8.0.1 accessible to carrier partners, and there's also some leaked information about some of the bugs that are being addressed.
Some of the fixes are to resolve issues with Keyboard concerning iCloud Keychain verification codes, a problem with video playback on Safari, and a VPN profile installation bug. Another bug fix regards a problem with the phone when trying to access visual voicemails.
Apart from the above it's said that other fixes are likely to be offered with iOS 8.0.1, although these haven't yet been detailed. We hope that this is correct as many of the problems being complained about by device users aren't covered by the specific fixes mentioned so far. However, it doesn't seem likely that all of the issues that have been reported will be resolved with iOS 8.0.1, and it may take several more minor updates before all of the problems are ironed out.
Are you pleased to hear that the iOS 8.0.1 update seems likely to release before too much longer? Maybe you're concerned that problems you are facing with your iPhone or iPad following iOS 8 will not be fixed with the next update? Let us know with your comments.
Source: MacRumors