iOS 8.02 review on iPhone 5S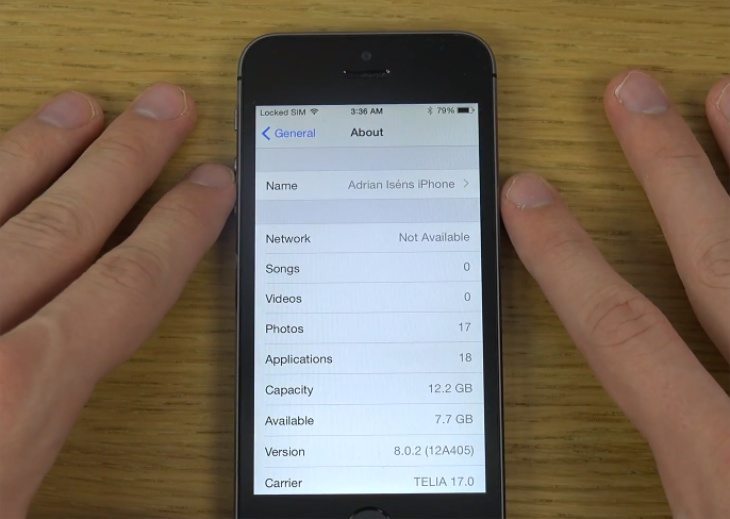 There's been a fair amount of consternation since the arrival of iOS 8 about various problems, and earlier today we informed readers that the iOS 8.02 update had arrived. Hopefully this will solve some of the issues that device owners have been reporting, and now we have an iOS 8.02 review on the iPhone 5S.
A few days ago Apple released iOS 8.01 that was supposed to resolve glitches that had shown up for some devices since iOS 8. The real problem for Apple is that this then caused further problems, with some iPhone 6 units losing Touch ID function and also having signal issues, and the company then pulled the update.
Earlier today we told how iOS 8.02 had now released, and so many iPhone and iPad users will now be updating their devices to the latest update. The new update is supposed to fix the issues that were generated by iOS 8.01 so it's interesting to see a first quick review of iOS 8.0.2. The YouTube video that we've embedded below our article shows this on an iPhone 5S and begins by confirming that this is a small update.
The reviewer notes that iOS 8.02 is mainly intended to fix the issues from iOS 8.01, and then goes on to detail other fixes included in the latest update. Many people may be concerned about downloading the update after the issues that arose with the previous version, which left some people unable to make calls on their iPhone 6 and 6 Plus. The reviewer discusses this and feels that it's unlikely that any major problems will occur this time around, although of course there's still time!
As well as this there's also a mention of Apple's response to the iPhone 6 and 6 Plus Bendgate saga and a look at some of the additions that came with iOS 8. When you've checked out the brief iOS 8.02 review below we'd be interested to hear your thoughts. Are you waiting to see if any further issues appear with the latest update before you download it to your device?