Android 5.0 Lollipop update changes and features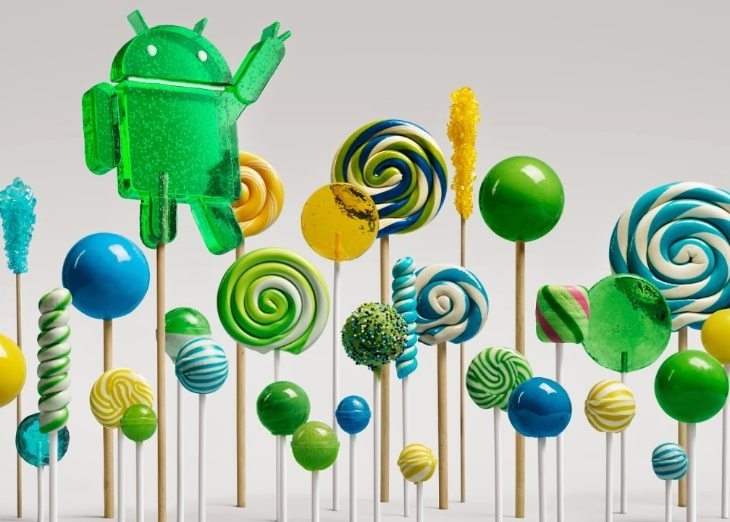 Google unleashed the new major upgrade to its operating system yesterday in the form of Android 5.0 Lollipop. Now we finally have the name and version number confirmed it's time to take a look at some of the Android 5.0 Lollipop update changes and features. This is a significant upgrade with plenty to look forward to so let's delve right in.
The Android successor to KitKat has been eagerly awaited and will start rolling out to various devices within the next few weeks. There's an overhaul to the interface that has been made 'flatter' following the current trend, and the new Material design language has been used to great effect. Android Lollipop also brings a unified approach, as it will be used for not just mobile devices but also laptops, TV, home electronics, and cars.
One of the most significant new features with 5.0 Lollipop is a revamped notification system, a very welcome addition that many Android device enthusiasts will really appreciate. For example, the improved system means that the most important notifications will show while less important ones can be hidden. Users can then slide down to show those notifications in a similar manner to sliding a deck of cards.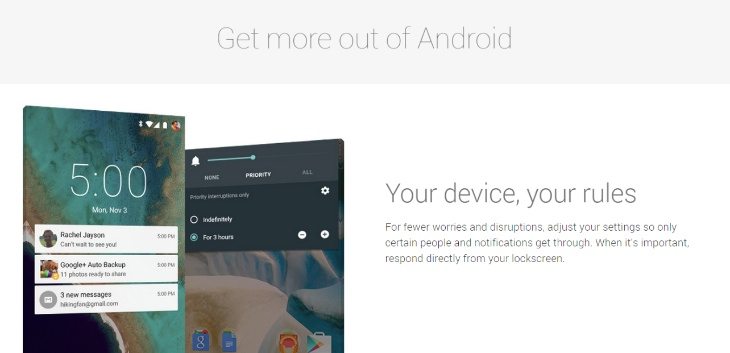 Under the hood changes include the 64-bit ART compiler, moving away from Dalvik, and some of the enhancements this offers are optimizations for memory work and improved app loading times. The Project Volta has also had some work with the upshot being improved battery life and also a built-in Battery Saver mode.
As well as this there are many more changes that include new APIs support (including Bluetooth 4.1, USB audio and burst photo mode), improved contextual Google Search, context-aware unlocking, and a new recent apps menu in multitasking. To find out more about each of these aspects you can head to the source link below our story for more in-depth explanation.
Many of you will be wondering when your device may be treated to the Android 5.0 update and of course the new Nexus 6 phablet and Nexus 9 tablet will both be running Lollipop out of the box. Other Nexus devices such as the Nexus 4, Nexus 5, Nexus 7 and Nexus 10 will then be next in line as well as some of the Motorola line such as the Moto G, Moto E and Moto X, and the Google Play editions of some devices.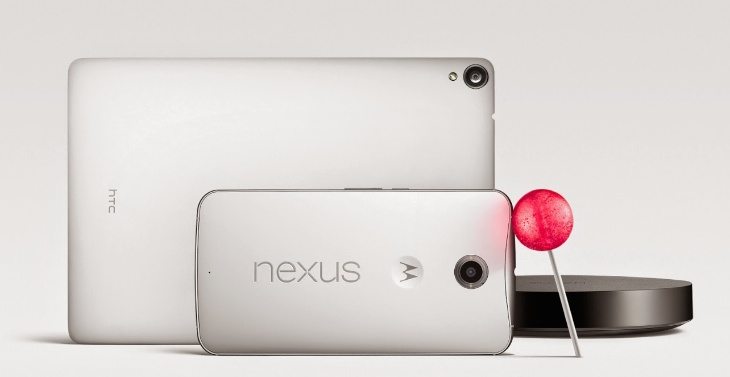 We'll be hearing much more from individual manufacturers over the next few weeks and will keep readers informed. However, it's safe to say that Lollipop update release times for other popular devices will take varying amounts of time and could take quite a bit longer than for the above.
Do check back with us, as we'll be bringing much more news on Android 5.0 Lollipop over the coming weeks and months as we get to grips with it. Have you been waiting avidly for Android Lollipop and do you own one of the devices that will be first in line for the update? Let us know if the new 5.0 Lollipop update is everything you hoped for by sending your comments.
Source: Phone Arena