Asus PadFone X mini coming to AT&T on October 24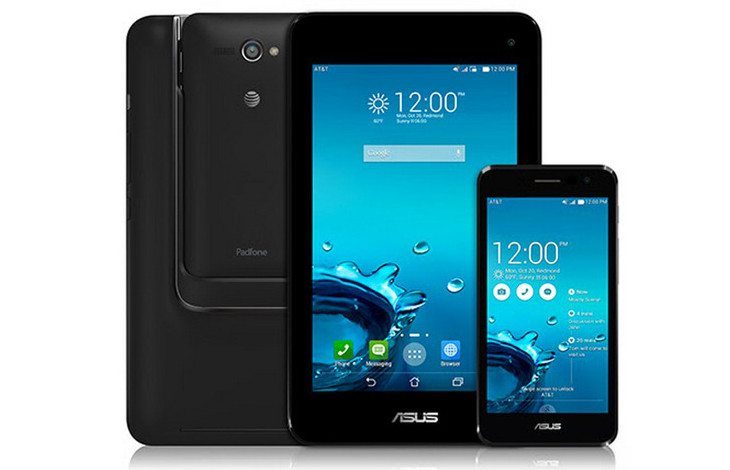 AT&T has been on an absolute tear with exclusives lately landing the HTC Desire EYE and Samsung Galaxy Alpha over the past month. You can now add another device to that exclusive list as the Asus PadFone X mini is headed to AT&T.
If you live in the states and have no idea what a "PadFone" is here's the skinny. The Asus PadFone X mini is a tablet dock and phone combo that gives you two devices in one. It's a bit odd, and there are two sets of specs to take in as well. We're going to start with the "phone" part of the PadFone…
The phone on the Asus PadFone X mini comes with a 4.5-inch IPS display (854 x 480), 1GB of RAM, a 2060mAh battery, and an Intel dual-core Z2560 clocked at 1.6GHz. It will have a 5MP rear camera and 2MP front-facing snapper, but there is no mention of storage space. Â On the tablet side of things, the 7-inch tablet "dock" has as resolution of 1280 x 800 to go along with a 1MP camera and 2,200mAh battery. The tablet uses the phones guts for power, it's an LTE setup and it will run Android KitKat 4.4 out of the box.
The Asus PadFone X mini certainly isn't going to be a device for everyone, but if you're curious about the combo AT&T will hook you up. The  phablet phone will go on sale October 24th through AT&T's GoPhone arm, and it will only set you back $199.99 if you're interested in picking one up.