Samsung Galaxy S4 Android 5.0 Lollipop build shown on video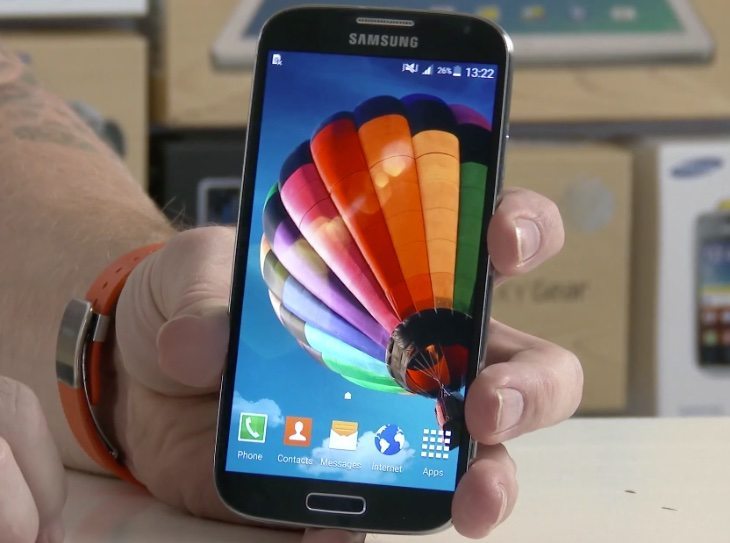 The Android 5.0 Lollipop update is providing plenty of headlines at the moment, as owners wait to hear when their devices will receive the update. We've already seen a preview of the updated OS running on the Samsung Galaxy S5, and now a Samsung Galaxy S4 Android 5.0 Lollipop build has been shown on video, and you can view it below this article.
Recently we wrote about Samsung's delivery of this latest Android update to its flagship devices. Although we know it's coming to the Galaxy S5 and Galaxy Note 4, as usual Samsung is keeping pretty quiet as regards to any timeframe. While we don't know how long Galaxy S4 owners will have to wait for Lollipop, we can at least show a taster of the update.
The YouTube video that we've embedded beneath this post comes from SamMobile. It shows an internal 5.0 Lollipop build on the Samsung Galaxy S4, also featuring the new TouchWiz UI seen on the Galaxy S5 Lollipop preview. It's worth bearing in mind that this is not for use as a daily driver as the build is still in testing, but it will at least show something of what you can expect when the 5.0 Lollipop update finally hits the Galaxy S4.
We can also expect further changes with the final build, but for now many of the system apps including messaging, contacts, phone, and calculator have got a refreshed look. Despite the fact that this is a test build it's also noted that speed, responsiveness and memory management all seem to be improved.
When you've had a look at the taster in the video below we'd be interested to hear your opinions. mWhat are your initial thoughts on the Galaxy S4 running Android 5.0 Lollipop as shown in the preview video? Are you eagerly waiting for the update to arrive for your phone?
Source: SamMobile