Sony Xperia Z4 design steps up the size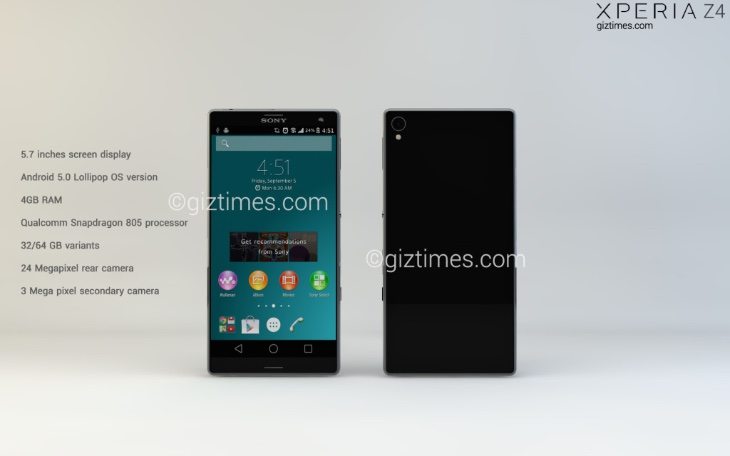 The Sony Xperia Z4 will be another device in the flagship lineup that is bound to attract plenty of interest from potential buyers. Specs rumors about the device have already begun and it's likely to release around March or April next year. The Z3 has a 5.2-inch display, but today we're sharing a new Sony Xperia Z4 design that steps up in size to a 5.7-inch screen.
Last month we reported on some unconfirmed specs for the real deal and at this early stage the size of the display is rumored to be 5.5-inches. This new concept idea takes it one step further to 5.7-inches, and we wonder how Xperia fans would feel about an Xperia Z4 phablet of this size?
We often enjoy looking at design renders of future devices, as they can provide us with some interesting glimpses of possibilities. This latest concept comes from GizTimes and has a stretched out look that's not too wide for its size, and a metallic and glass build. The bezels to the front are very slim, as is the handset itself.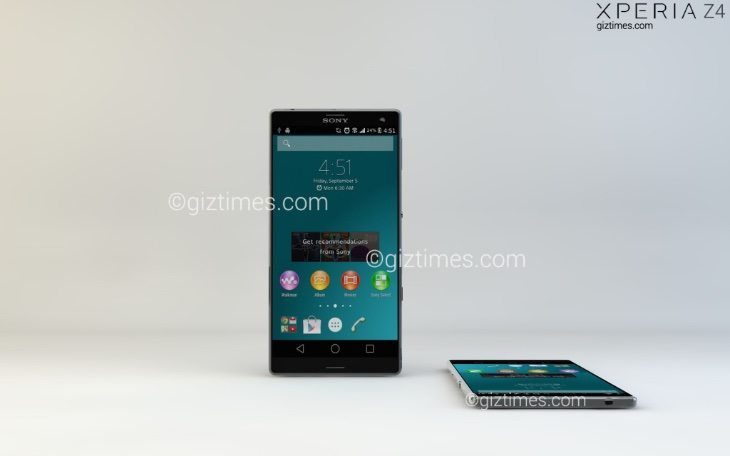 The designers have also come up with some expected specs for this render. It's powered by a Qualcomm Snapdragon 805 processor, has a 5.7-inch display (resolution unspecified but hopefully Quad HD of 2560 x 1440), a tasty 4GB of RAM, and comes in 32 or 64GB models for internal storage.
The rear camera increases to 24-megapixels and there's a 3-megapixel front-facing unit, and just as you would expect it runs the Android 5.0 Lollipop operating system. You might also like to compare this concept Xperia Z4 with a previous design we shared at the link provided to see which you prefer.
As far as the real deal is concerned we're wondering about something new that Sony could bring to the table in the way of Xperia Z4 features and specs, and it would be interesting to know your ideas on this? What do you think of the Xperia Z4 design shown here and the idea of a display this large? Let us know with your comments.
Source: GizTimes
Via: Concept Phones