Nexus 5 vs Moto X (2014) Android Lollipop speed look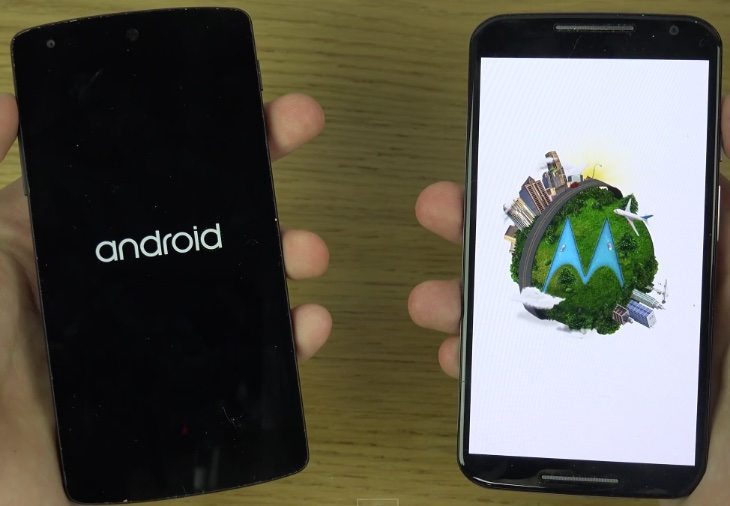 The majority of the news at the moment seems to be revolving around the arrival of the Android 5.0 Lollipop update. In the last few days this has officially been made available for both the Google Nexus 5 and Motorola Moto X 2nd gen. It's always interesting to see how devices compare when using a new operating system version, so today we have a video showing a Nexus 5 vs. Moto X (2014) Android Lollipop speed look.
The new Moto X is equipped with a 2.5GHz Snapdragon 801 quad-core processor and 2GB of RAM. On the other hand the Nexus 5 is made by LG and released last year. It's powered by a 2.3GHz Snapdragon 800 quad-core processor and has 2GB of RAM.
We've embedded a YouTube video below this story that shows an informal look at which of these devices is quicker on Android 5.0. Firstly both devices are powered down and then they are simultaneously powered on again. The Nexus 5 is a pretty clear winner, though with this kind of testing you're looking at times that are not usually too far apart.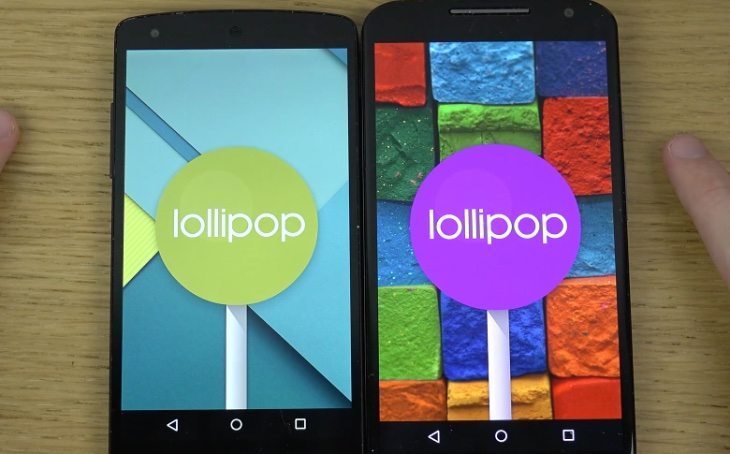 The video also gives an opportunity to see how similar the interfaces are on both of these handsets, and shows that in this respect there's no discernible difference with speeds and opening up apps for example. However, what we're really interested to see is a similar comparison of the Nexus 6 vs. Moto X speeds. The Google Nexus 6 is also made by Motorola and is about to release, so that will be a more relevant contrast.
On another note, earlier today we discussed some problems with WiFi that have been reported by some Nexus device users since they updated to 5.0 Lollipop, though at the moment the new Moto X doesn't appear to be encountering the same difficulties. Once you've taken a look at the video beneath this story we'd like to hear from you.
Have you already updated your Nexus 5 or Moto X (2014) to Android 5.0 Lollipop? Maybe you're waiting for the Nexus 6 that will run Lollipop out of the box? Do send us your comments on this.