Sony Xperia Z4 teaser look is enticing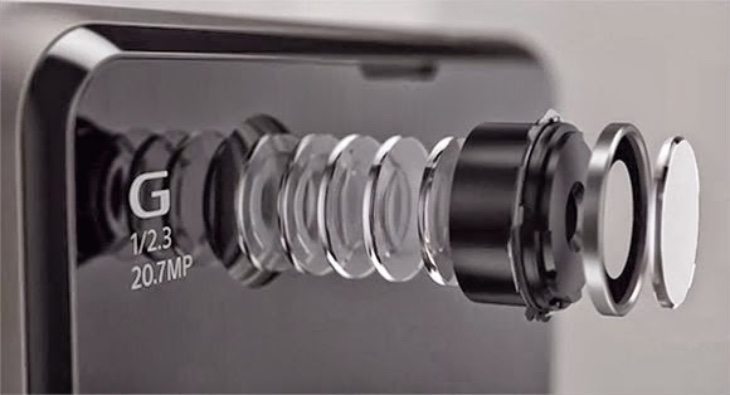 The Sony Xperia Z4 smartphone is already hotly anticipated. It's thought that it could be unveiled early next year and there have already been early leaks and rumors about the device. To whet your appetites we have a Sony Xperia Z4 teaser look today that we feel is enticing, and we wonder if you will agree.
Just in recent weeks we've seen a claimed leaked component for the Xperia Z4 and also rumored specs, although we must remember that none of this is confirmed just yet. Of course this is all nectar to concept designers who like to show us some tantalizing ideas and prospects for upcoming devices. The render we're showing today comes from designer Kiarash Kia who has managed to come up with a sleek looking handset with largely realistic specs.
The handset idea shown here is just 5.6mm thick, which might cause some problems when trying to pack in the technology but nevertheless, looks very stylish. The designer does point out that this is a work in progress but so far we like what we see. The phone appears to have metallic edges, and we'd assume glass to the front and rear.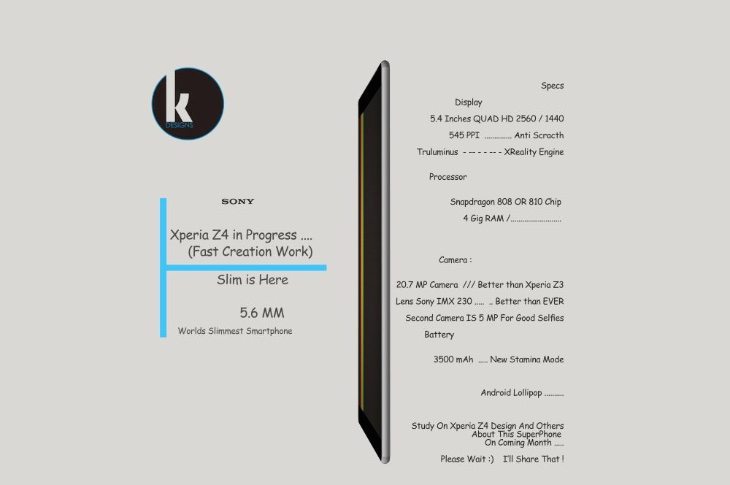 Specs conjured up for this Xperia Z4 include a Snapdragon 808 or 810 processor, a 5.4-inch display with Quad HD resolution, Triluminus technology, the XReality engine and an anti-scratch layer, and 4GB of RAM. There's a 20.7-megapixel rear camera, 5-megapixel front-facing camera (as is fast becoming the norm), and 3500 mAh battery with new Stamina mode feature. The new flagship is expected to be running Android 5.0 Lollipop.
As for the genuine article it's hotly rumored that it could be made official at CES in Las Vegas coming up in January, so there might not be too long to wait until we know confirmed specs and features. We'd really like to what you think about this latest Sony Xperia Z4 render and you may also be interested in checking out a previous concept of the Z4 that we shared.
Does this Sony Xperia Z4 idea reflect what you'd like to see for the upcoming design and specs? Let us have your comments.
Source: Concept Phones