iOS 8.2 beta 2 on iPhone 6 review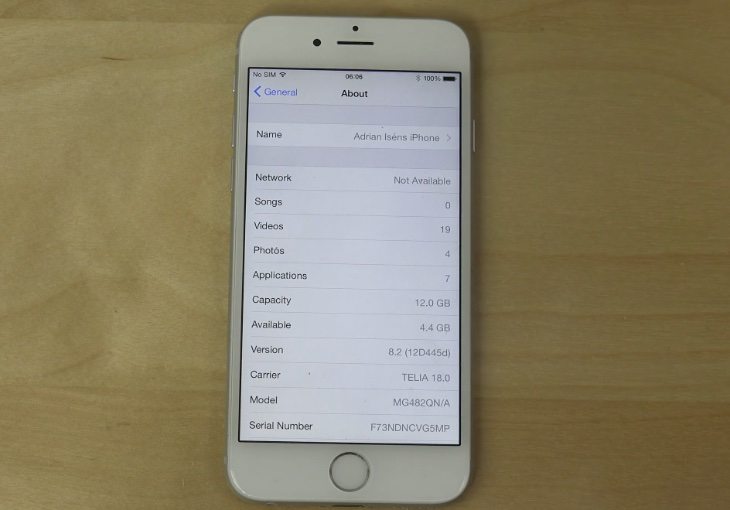 The first beta of iOS 8.2 was seeded to developers in mid-November, and then a few days ago beta 2 arrived bringing some required fixes as well as improvements. At the moment iOS 8.2 is only for the hands of developers, but if you want an idea of what it offers before it releases to the public we're sharing an iOS 8.2 beta 2 review today showing it running on the iPhone 6.
In the last few days we've also seen the arrival of iOS 8.1.2 for iPhones and iPads, but that update concentrated solely on various bug fixes. Apple's iOS 8.2 is a different kettle of fish altogether as one of its highlights is WatchKit support enabling devs to get ready for the release of the Apple Watch next year. We've already discussed some of the inclusions with iOS 8.2 beta 2, but you can see how it looks by watching the 9-minute YouTube video we have embedded beneath this article.
The latest beta brings it to build 12D445d and early on in the video the reviewer shows that his iPhone 6 is indeed running this iOS 8.2 beta 2 build. The video then shows the reviewer checking out various aspects of this version of iOS and noting that the new firmware is running very smoothly. The WatchKit support is also discussed. A Geekbench 3 benchmark test is then conducted followed by the Ookla speed test and you can see the resulting scores.
Overall the performance of the iPhone 6 running iOS 8 beta 2 looks to be snappy, and towards the end of the video the reviewer notes some areas that could be improved. You may also be interested in some recent speed tests we showed on a variety of iPhones running iOS 8.1.2, which recently made a public release. There's no news yet on when iOS 8.2 will release to the public but it's likely to be early next year.
When you've checked out the review video below it would be interesting to hear your thoughts on iOS 8.2 beta 2, so why not send us your comments.